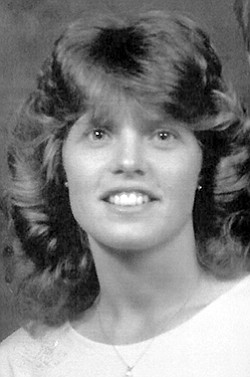 Mary Annella Kaschmitter-Jay
Yakima, Wash.
unknown - unknown
Mary Annella Jay, 53, was born Dec. 30, 1960 in Grangeville, Idaho, to Francis A. Kaschmitter and L. Dolores Goff-Kaschmitter. She was the sixth of their eight children and the only girl. Mary passed away Nov. 26, 2014, at her home in Yakima, Wash., after a four-year battle with cancer.
Mary graduated from Grangeville High School in 1979. During her time in high school, Mary worked at Vern's Grocery and later at First Federal Bank, both in Grangeville. She also performed bookkeeping duties for her father's businesses from the early 70s until moving away in 1985.
In 1983, Mary married Rodney M. Jay. They made their home in Grangeville and operated Westside Tire and Service Center until moving to Boise in 1985. They later moved to Spokane and then to Yakima in 1987 where they purchased and managed a Big O Tire store. Mary had a son, Cale Aaron, in 1989 and a daughter, Kelcy Arielle, in 1990. Mary's passions in life were in supporting her family. Mary assisted Rod in managing their tire store. She spent countless hours supporting Cale in his go cart racing and athletic pursuits. Mary also followed Kelcy in gymnastics and many other athletic activities. Mary became the proud grandmother of Aiden Cruz Jay in 2005. Mary was also overjoyed at being present for Kelcy's marriage to Blaze Pattison in August 2014.
Mary was preceded in death by her father, Francis Kaschmitter, in 1992. Mary is survived by her husband, Rod; her children, Cale Jay of Yakima and Kelcy (Blaze) Pattison of San Diego, Calif.; and a grandson, Aiden Jay of Yakima; her mother, L. Dolores Kaschmitter; brothers, Steve (Donna), Bernie (Nancy), Ralph, Will (Carla), Herman (Julie), Tim (Carrie) and Pat (Trish) all of Grangeville; and numerous nieces, nephews, great-nieces and great-nephews.
A Rosary will be said on Saturday, Jan. 17, 2015, at 11 a.m. at Sts. Peter and Paul Catholic Church in Grangeville with a memorial Mass following at 11:30 a.m.
Mary held a special place in our hearts and will be greatly missed.