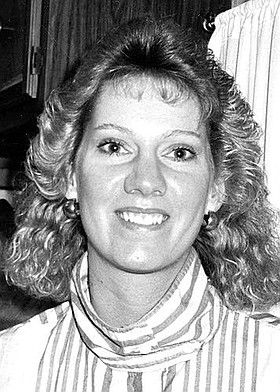 Shari Ross Burt
Fairbanks, Alaska
unknown - unknown
This is in loving memory of a life ended too soon.
Our loving Angel, Shari Ross Burt, passed away unexpectedly Monday, Dec. 29, 2014, at her home in Fairbanks, Alaska.
Shari was born to Harold and Chris Ross on Feb. 2, 1963, in Spokane. She moved to Alaska shortly after graduation from high school in Orofino in 1981. She married Dave Hoeffel in 1984 and they were blessed with the birth of their son, Billy, on June 13, 1991. Shari later married Al Burt in June 2006.
Shari was preceded in death by her father, Harold.
She is survived by her mother, Chris Ross, and brother, Ron Ross, both of Lewiston; son, Billy Hoeffel of Seattle; husband, Al Burt of Fairbanks; sisters, Pam Voss, Tracy Ross, Jill Dodd and Kim Lietzke; brother, Jim Lietzke; uncles and aunts, Mike and Loretta Stevens, Anna Marie Ahlers, Bob and Donna Ross, Mike and Linda Key, Judy and Lloyd Uhlenkott, Bill and Marie Ross, John and Janie Ross, Terry and Sandy Halbert; and numerous nieces, nephews, cousins and friends.
There was a memorial service at Chapel of Chimes, 415 Illinois St., Fairbanks Alaska.