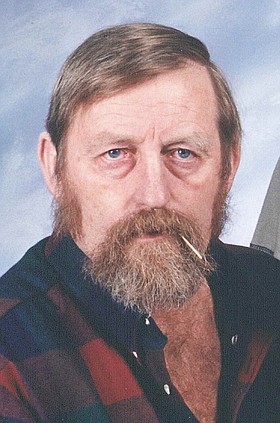 Daniel Walter Forsmann
Kueterville, Idaho
August 3, 1951 - January 23, 2015
A great man has passed away, Dan Forsmann left this world on Jan. 23, 2015. On Aug.3, 1951, he became the second son of Cleo and Sylvia (Kinzer) Forsmann and was raised in Cottonwood, Idaho.
His first job was at the old Cottonwood Sales Yard and at his father's accounting office at the age of 10. He graduated from St. Gertrude's Academy in 1969 and after a short time in college, he decided that a life of carpentry was for him and spent the next 40-plus years proving it. Dan loved the challenge of a hard project; just give him your idea and he would build it. Dan worked the Lewiston Sales Yard through 1985 and also a partner in the M & S Grazing Cattle Co. until recently.
He met and married Connie M. Jacks Sept. 3, 1983, and had three children, Alison, Sam and Ben. He fulfilled many roles, he was a son, husband, father, grandfather, great-grandfather and a friend to many. He was also a member of the Jaycees, Keuterville Cowboy (volunteer firemen), Keuterville Cemetery Board and the Cottonwood School Board.
He enjoyed camping, four-wheeling, making firewood, playing pinochle, visiting and telling tales.
He is survived by his wife, Connie; daughters, Alison (Owen) Davis of Sierra Visita, Ariz.; Kellie (Mark) Bledsoe of Craigmont, Jacquie (Johnny) Wilson of Clearwater; two sons, Sam Forsmann of Sweetwater and Ben Forsmann of Cottonwood; his mother, Sylvia Forsmann of Cottonwood; three brothers, Ken (Bertie), Tim (Beth); and Nick Forsmann all of Cottonwood; seven grandchildren and one great-grandson. He was preceded in death by his father, Cleo Forsmann; and sister, Cindy Bloxham.
Services were held Tuesday, Jan. 27, at St. Maries Catholic Church in Cottonwood with burial following at Keuterville.