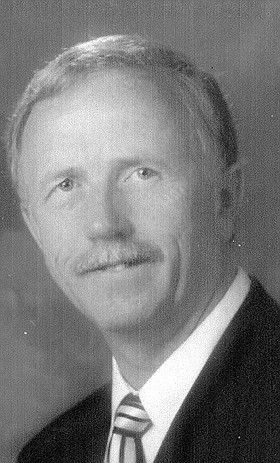 Edwin Ralph Bos
Royal Oak, Mich.
unknown - May 27, 2015

Edwin Ralph Bos, 65, (you probably know him as Ed, unless you are his mom) entered his eternal life on Wednesday, May 27, 2015, at Royal Oak, Mich. His spirit is carried on by his wife, five children, nine grandchildren, his mother, three sisters and countless family and friends. We were blessed to learn many valuable lessons from Ed in his too short time, but most importantly was this: Enjoy the simple pleasures in life.
Smoked meat. Any kind, so long as there's a lot of it.
Watching the grandkids' videos posted on Facebook and show everyone within 30 feet. Repeat.
Kiss and hug your wife. For no reason at all or just because she made another delicious dinner.
Watch ballgames. Baseball, soccer, football…
Be active. Whether it's riding a bicycle around Europe or walking around the block, enjoy.
Also... sometimes it's nice to just sit in a rocker on the porch.
Follow, study and live the Word of God.
Most of all, Ed taught us to be patient and kind. He taught us to lend an ear and a hand to anyone in need, to say "anything at all" and actually mean it. He taught us that there are still absolutely pure-hearted and genuinely good men in this world.
He is survived by his wife, Hilda; and his children and grandchildren that he would talk about to anyone within earshot: Deanna Stauffer (husband, Jim and children, Megan, Madison, Jimmy and Emma); Don Bos (wife, Luella and daughter, Cassidy); Steven Langridge (wife, Briana and children, Louie, Briana and Grace); Melissa Jamal (husband, Zul and daughter, Samara); and Christina Stewart (and dog, Yves); mother, Annie Bos; siblings, Karen and Jim Yakel, Sandra and Bill Thornburg, Sheryl and Jeff Workman, Jerry and Bev Ganey, Evelyn Martin, Duke and Nancy Ganey, and Garey and Kathy Ganey; and many other nieces, nephews, cousins, in-laws and friends and family that are too numerous to list, but treasured nonetheless.
Ed is reunited with his first wife, Debbie; his father, Ralph; and his Heavenly Father.