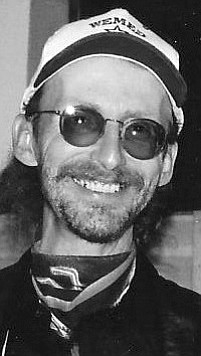 James "Chuck" Charlse Rayback, Jr.
New Meadows, Idaho
November 21, 1959 - November 26, 2014
Chuck Rayback 55, of New Meadows, Idaho, passed away on Nov. 26, 2014, in a Boise hospital. He was born Nov. 21, 1959 to Jim and Kathy (Merrit) Rayback at McCall Memorial Hospital. He grew up in New Meadows and attended kindergarten through 12th grade, graduation in 1978. He worked in the local service stations for Martin McCarty and Oris Tinsely and one summer on the highway when the new road from town to the Round Valley Bridge was being done. After graduation he attended BSU for one semester. Chuck worked for the Shore Lodge in McCall as a night clerk and met the "Fonz" which he was really impressed with. He was a bartender for many years at the Load-N-Chute for Ron Balbach, Dan and Terri Lisowy. He was later a bartender at the Kahili Club for Dan and Terri Lisowy. He enjoyed reading Steven King and whatever else he could get his hands on. He loved to draw pictures of houses (should have been an architect). He loved all flowers; his yard showed this, being full of them. He even enjoyed planting them in someone else's yard.
He is survived by his parents, Jim and Kathy; sister, Debra (Bruce) all of New Meadows; and one niece, Dawndra (Sarah) of Boise. On his father's side he has three aunts, one uncle and their spouses; and 10 cousins. On his mother's side he has three uncles and their spouses, and 11 cousins. He was the eldest on both sides. He also had many friends.
He was preceded in death by grandparents on both sides, Bob and Marge Rayback and Howard and Anna Merritt, along with his best friend, Marcia Miller.
Chuck – We loved you then, now and forever! Rest in peace.
A memorial will be held on June 13, at Meadows Valley Cemetery at 1 p.m. A potluck dinner will follow at the New Meadows Senior Center. In lieu of flowers a memorial donation can be made to Meadows Valley Cemetery c/o Jess Mooney, 4045 Highway 95, New Meadows, ID 83654.