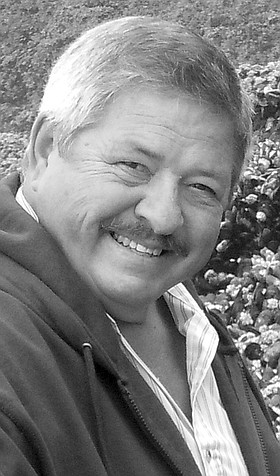 William "Bill" E. Schmidt
Nezperce, Idaho
October 15, 1943 - May 30, 2015

William (Bill) E. Schmidt, 71, of Nezperce, passed away suddenly from pancreatic cancer on May 30, 2015, and is now with his beautiful wife, Jan, and daughter, Jill in heaven. Bill was born Oct. 15, 1943, to Alfred and Martha Schmidt in Fremont, Neb. He graduated from Fremont, Neb., in 1961 and enlisted into the U.S. Army that same year. Bill later moved to Denver, Colo., where he went to work for Coors Brewing Co. He met Janice Sherman on a blind date, and they were married on July 13, 1963, in Wheatridge, Colo.
He enjoyed hiking, fishing, camping and Jeeping in the beautiful Colorado Rockies. Many weekends were spent with the family deep in the forest. In 1974 the family moved to Sandpoint, Idaho, for a career change. They enjoyed more back roads Jeeping and fishing.
A year later they moved to Kamiah where Bill and Jan both went to work for Bill's brother, Jim, in the grocery business. In 1977 the family moved to Nezperce and helped open a grocery store. They bought the store in 1980 and operated it for many years.
In the 1990s he went to work for NH3, now Primeland, as a fertilizer applicator and retired from there. Bill enjoyed doing seasonal roadside spraying for several different highway districts.
He was very active in the Nezperce City Council, Nezperce Lions Club and Nezperce Historical Society Museum. He was involved in the Nezperce SRO drama club for many years. He was also a local Lewis and Clark historian.
In his years in Nezperce, Bill and his family enjoyed skiing, fishing, camping, four-wheeling and rafting in Idaho's rivers, the Selway being his favorite. He enjoyed sightseeing trips all around the country. Bill also enjoyed gardening and bird watching and was a great cook.
But above all, Bill's greatest joy was spending time with his family and especially his grandkids!
Bill leaves behind his daughter, Gina (Luke) Geis of Keuterville; son, Robert (Jen) of Coeur d'Alene; grandchildren, Amber (Ryan) Anderson of Joseph Plains, Thomas and Kristine Schmidt of Coeur d'Alene; one brother, Paul (Irene); and a sister, Barbara, both of Grangeville; and brother-in-law, Ralph Thulin of Missouri; many nieces and nephews; three aunts, Ada Jones and Ruth Schmidt of Colorado and Louise (Hayden) Morris of Delaware.
Preceding him in death were his parents; wife, Jan; and daughter, Jill; brothers, Al and Jim; and a sister, Donna.
The family would like to thank the Nezperce Ambulance crew, St. Mary's Hospital and St. Joseph's Hospital for all their care and understanding.
Cremation will take place and a memorial service will be held Tuesday, June 9, at 11 a.m. at St. John's Lutheran Church in Nezperce with pastors Mart Thompson and John Savage officiating.
Memorials may be made to the Nezperce Ambulance Service (P.O. Box 164, Nezperce, ID 83543). Services are under the direction of the Blackmer Funeral Home of Grangeville.