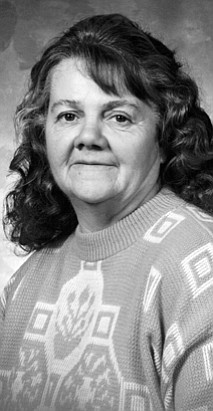 Shirley Vee Hendren
Stites, Idaho
unknown - unknown
Shirley Vee Hendren, 78, died June 5, 2015, at Grangeville Health and Rehabilitation in Grangeville, Idaho. She was born Nov. 12, 1936, to Cleve and Erma Newland at Grangeville, Idaho. She married the love of her life, Delbert Hendren, on June 27, 1953, at Asotin, Wash.
She is survived by three sons, Dewain of Dalton Gardens, Idaho, Scott (Kristi) of Grangeville, and Delvin (Brooke) of Athol, Idaho; three daughters, Debbie Howard (Gerry) of Stites, Diane Fitting (Ron), and Sharon Owens both of Kamiah, Idaho; 16 grandchildren; 18 great-grandchildren; and numerous nieces and nephews. She was preceded in death by her husband and her parents.
Even though she was a homemaker, she supported and followed her husband Delbert's careers as he worked packing for the Forest Service, farming, logging, caretaking the White Water Ranch on the Salmon River and building fence. There wasn't a job she couldn't handle. She enjoyed the outdoors and loved hunting, fishing and camping. More than anything, she loved spending time with her family. She is known as Granny to family and friends.
At her request, there will not be a funeral. There will be a celebration of life and covered dish dinner at the Country Center, 4313 State Highway 13, in Stites on Saturday, June 27, at 1 p.m. in her memory.