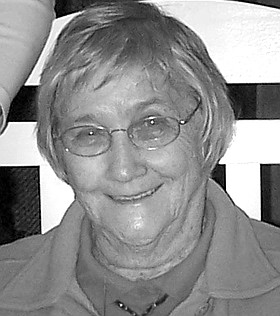 Iva May Catherman
Happy Valley, Ore.
unknown - October 28, 2015
Iva May Catherman, 87, died Oct. 28, 2015, in Oregon. Iva was born in Bend, Ore., to Almer and Margaret Evenson. In 1936 she moved to Tahoe graduating from Kooskia High School in 1947 as class valedictorian. She married Lynn Catherman in December of 1949.
Jobs took them to many places in Idaho including Lewiston, the Selway River, Cottonwood and Slate Creek. Through those years Lynn and Iva were busy having and raising their five children and ministering to not only their own family but to all they came in contact with. To raise funds to support her children in college, Iva sold Stanley Home Products for 25 years through home party plans.
Lynn and Iva started a Sunday School on the Selway, (which later became Syringa Sunday School) worked in youth camps and hosted many Bible studies in their home. They loved helping out at ALACCA Bible Camp in Harpster and were longtime members of Salmon River Community Church in Riggins. Many people came to know Jesus as Savior because of their sacrificial love. Iva was a very giving person. She shared meals, clothes, time and even a place to stay with those in need.
In 1985 they moved to Kooskia to 10 acres of land overlooking the Clearwater River. Shortly after retiring, Lynn and Iva joined MMAP (Mobile Missionary Assistance Program), a ministry for retired RVers and traveled for 15 years to more than 80 projects serving ministries from Florida to Alaska.
In 1998 they sold their property and moved to Oregon to live near their oldest daughter, youngest son and their families. They continued to work with MMAP until 2007 when Lynn passed away. Lynda's family faithfully cared for her for seven years as she transitioned to this new phase of her life. Her final 15 months in the Fairlawn Village Health Care Center endeared her to a brand new group of friends and caregivers, who never ceased to be amazed at her joy and gratefulness. Her faith and sweet smile are a legacy that all of her large family and friends will long remember.
Iva is survived by her five children and spouses including: Lynda Walker (and Rod) Happy Valley, Ore., Verna McCrillis (and Dick) Norfolk, Va., David Catherman (and Leslie) Charlotte, N.C., Dan Catherman (and Kris) Riggins, Idaho, Stan Catherman (and Mollie) Damascus, Ore.; sister, Lila Anderson (and Bill) Sacramento, Calif.; brothers, Jerry Evenson (and Betty) Nampa, Idaho, and Arnie Evenson (and Feline) Stevensville, Mont.; 17 grandchildren and 23 great-grandchildren.