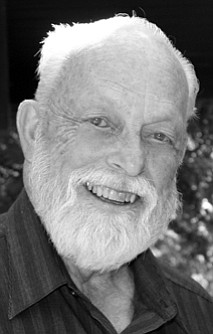 Allen R. Brixen
April 19, 1935 - September 2, 2015
Allen R. Brixen, 80, of Grangeville, passed away Wednesday, Sept. 2, at Daley Care in Culdesac from complications of Alzhheimer's disease. His daughter and son were by his side.
Allen was born to Audrey and Royel Brixen on April 19, 1935, in Sandpoint, where he was raised with his sister, Linda, and brother, Stanley. He grew up in Sandpoint, hiking and fishing the back country with his dog, Laddie. In his teen years, he sold garden-seed packets to the neighbors and worked at Larson's Clothing Store. He graduated from Sandpoint High School in 1953. After graduation, he joined the U.S. Navy in 1954 and was on duty in the Pacific Theater. He was on the carrier U.S.S. Essex and transferred to the communications ship U.S.S. Estes on the Admiral's staff. He took part in the testing of the hydrogen bomb in the Marshall Islands in 1956. He was then transferred to the U.S.S. Holmes County LST landing ship his last two years. He was honorably discharged from the Navy as a signalman second class.
After the Navy, he enrolled at the University of Idaho and graduated in 1963 with a degree in wildlife management. It was during this time that he met and married Sharon Joy Shields of Clark Fork on Dec. 27, 1961. After graduation he and Sharon moved to Newport, Wash., where he started his Forest Service career. He then transferred to Slate Creek Ranger Station in 1966. It was here that he learned to "ride the range" on his horse, Smokey, checking cattle and range allottments in the back country of Idaho County - fueling his love of the outdoors. It was during this time that his daughter, Suzanne, was born in 1967 and his son, Allen Andrew, in 1971.
He and his family then moved around for several years - first to Helena, Mont, then Clarkia Ranger Station, and on to St. Maries on the St. Joe Forest. In 1976 a position in the Clearwater District on the Nezperce National Forest opened and he jumped at the chance to return to the country that he loved. This would be his last move and Grangeville became his home. He hiked and drove every back road and trail he could find. Many summer months were spent fighting forest fires on his local National Forest District as well as districts in many other states. He retired from the U.S. Forest Service after 30 years of service on Dec. 31, 1988.
Allen's free time was spent fishing the local rivers, bird hunting and tending his garden. He loved taking his family on Sunday drives to all the interesting places he found while out working, so he could pass his love and enchantment of the local flora and fauna to his wife and kids.
He also loved to read, do crossword puzzles, and spend time with family and friends. He always had a cheerful "hello" to everyone he met!
He was preceded in death by his parents; his in-laws, Carl and Stella Shields; his brother-in-law, George Harper; his niece, Dorie Hurt; and his beloved little dog, Otto. He is survived by his loving wife, Sharon, and four-legged buddy, Jake at the family home in Grangeville; his daughter, Suzanne and husband, Lance Carpenter; and son, Allen Andrew and wife, Amy; and grandsons, Shane, Shawn and Shann, all of Lewiston; his sister, Linda Harper of Sun City West, Ariz.; and brother, Stanley (Sandy) of Hayden Lake; his brothers-in-law, Dennis Shields of Clark Fork and John (Shannon) Shields of Hayden Lake; sisters-in-law Karen (Mike) Guilfoyle of Genesee and Becky (Kevin) Holt of Las Vegas; along with numerous nieces and nephews.
There will be a potluck celebration of life for Dad on Sept. 26 from noon-3 p.m. in Lewiston at the home of his daughter. For information or directions, call 791-6996.
The family would like to thank Beau and Suzanne Daley of Daley Care for the love, support, and care that they gave to Dad during his stay. We couldn't have asked for a better place for him to be!