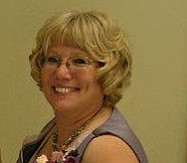 Charity Eckwortzel
Lucile, Idaho
September 13, 1955 - September 6, 2015

Charity Eckwortzel, 59, went to be with our Lord on Sept. 6, 2015, at her home in Lucile, Idaho, one week before her 60th birthday, after a long battle with cancer. She was born Sept. 13, 1955, in Twin Falls, Idaho, to Daniel D. and Almeta H. Good.
She spent her early childhood in Indian Cove near Hammett, Idaho, as the fourth of six siblings in a close family. She had many fond memories of days spent working and playing together, going fishing, swimming, picnicking and playing pretend. The Indian Cove Mennonite Church and their walk with the Lord was a very important part of the family life.
The family later moved to Cambridge, Idaho, and then to Council, Idaho, where she met and married Daniel Gardiner and her three daughters were born. That marriage ended in divorce and she and the girls moved to Riggins, Idaho, and later back to Council. In 1992 they moved to Lewiston so that she could take a paralegal course at Lewis Clark State College.
In 1994 she married the love of her life, Jim Eckwortzel, and moved back to Riggins. They later moved to Sandpoint, Idaho, for a short time, then back to the Riggins area for the rest of her life. She and Jim worked together in their business contracting clean-up operations for the Forest Service. She loved being a mom and grandmother and was very proud of her daughters and her grandchildren and great-granddaughter.
Her parents and one grandson, Dreyden, preceded her in death. She is survived by her husband Jim, of Lucile; daughters, Vanessa (Brandon) Johnson of Colfax, Wash., Amanda (Branden) Beier of Lewiston, and Cindy Gardiner of Riggins; brothers, Dave and Forrest Good of Lucile and Philip (Julie) Good of New Meadows, Idaho; sisters, Yvonne (Ron) Todd of Grangeville, Idaho, and Rachel Rupp of Lucile; grandchildren, Miranda (John Hix) Austin, Brittany, Crystal, Alyssa, Tanner, Ellie and Trevin; great-granddaughter, Olivia; stepdaughters, Patty, Jimberly, Jolynn and Karren; stepgrandchildren, Korey, Everrett, Mason, Davis and Ethan; former son-in-law, Tom Parker; numerous nephews and nieces; and many wonderful friends.
Charity was a wonderful wife, sister, mother and grandmother with a beautiful testimony of the love of Jesus. We will all miss her dazzling smile!
In lieu of flowers donations may be made to Cancer Treatment Centers of America whose Illinois facility provided such wonderful compassionate care.
A celebration of her life will be held at the Community Church in Riggins, on Sept. 19, at 11 a.m. (MT) with a celebration dinner party to follow. Arrangements will be handled by Blackmer Funeral Home, Grangeville.