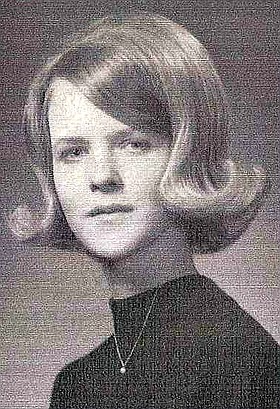 Debra Faye Holbrook
Grangeville, Idaho
unknown - August 31, 2015

Debra Faye Holbrook, 64, passed away peacefully on Aug. 31, 2015. She was born in Caldwell, Idaho, to Loren and Wilma Raymond. She spent her childhood in Caldwell on the Sunny Slope working on the family farm, learning to can and garden. She moved to McCall in 1966 when her father, Loren Raymond, began teaching seventh and eighth grade at Donnelly Junior High.
She graduated with the class of 1969 of McCall-Donnelly High School. She then worked at Shore Lodge as a cook and played music in the surrounding area until the mid-1980s. Her band was called Debbie and the County Boys. She helped her parents run their restaurant in Flora, or called The Rim Rock Inn, which opened in 1977 and closed in 2005.
She moved to Star Valley, Wyo., in the early 1990s where she met her husband of 22 years, Lafe Holbrook. Here, she continued her love of cooking and ran the kitchen at the Golden Spur and later, Noodles in Afton, Wyo. After 12 years of living in Wyoming, she began to miss Idaho and wanted to be closer to her kids and parents. In 2002, she moved back to her home state where she resided in Grangeville, Idaho.
She loved horseback riding, camping, skiing, gardening, canning and teaching us kids the facts of life. She was a hardworker, had a great sense of humor, and always helped anyone in need.
She was preceded in death by her father, Loren Raymond; mother, Wilma Raymond; her husband, Lafe Holbrook; and a son, Micheal.
She is survived by her daughters, Marcy Belcoe (Terry) of McCall, Idaho, Kristina Revello (Erik), of Breckinridge, Colo.; sons, Kelly Frasier (Jeni) of Eureka, Mont., Boe Holbrook (Amanda) of Boise, Idaho, Bobby and James Holbrook of Soda Springs, Idaho; a brother, Dennis Raymond (Kathy) of Richland Hills, Texas; and 14 grandchildren.
A celebration of Debra's life ispending for spring/early summer of 2016. In the meantime, in lieu of flowers, please have a celebration of your own to remember her life as you knew her, drink a PBR, and help someone in need.