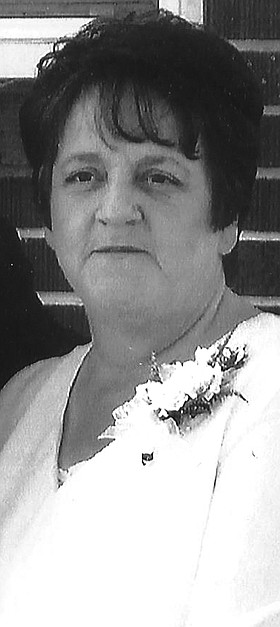 Barbara Lee Crosby
Grangeville, Idaho
October 7, 1953 - March 31, 2016

In the early morning hours of Thursday, March 31, 2016, our beloved mother, grandmother, great-grandmother and sister, Barbara Lee Crosby, 62, while surrounded by loved ones, closed her eyes, drew her last breath, quieted her pain and was called home to be with the Lord.
Barbara was born Oct. 7, 1953, in Ione, Wash., to Wayne and Elizabeth Cornett. The family later settled in Grangeville where she attended Grangeville schools. She married the love of her life, Dennis Crosby, July 1, 1977.
She devoted most of her life raising her family and enjoyed the gifts of her grandchildren and great-granddaughter. Later she enjoyed her years working as a cashier at Cash & Carry where she created friendships with many wonderful people in the community. Her battle with cancer forced her to stop working sooner than she had hoped, but still remained close to many friends and co-workers throughout the years. She also enjoyed going to yard sales and her church family.
Barbara was preceded in death by her husband, mother and father.
She is survived by her children and their spouses, Tom (Robyn), Chad (Amanda), Lazelle (Corey), Lachelle (David), Cori (Andy), Dennis (Heather) and Kayla (Jessi); 19 grandchildren; one great-granddaughter; sisters, Lazelle and Betty; and brothers, Art and Wayne.
Barbara was a devoted wife, mother, sister, grandma and friend who will be missed dearly by all who knew her.
Funeral service will be Thursday, April 7, at noon at Blackmer Funeral Home with a dinner to follow at the Eagles Lodge. Arrangements are under the direction of Blackmer Funeral Home of Grangeville. Send condolences to the family to Blackmerfuneralhome.com.