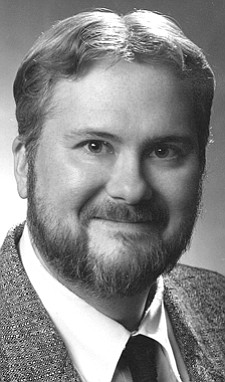 Donald Edward Mathews
Elk City, Idaho
November 24, 1947 - April 9, 2016

Elk City resident, Donald Edward Mathews, 68, died peacefully in his sleep in the early morning hours of Saturday, April 9, 2016, at the Grangeville Health and Rehabilitation Center, of ongoing health issues. Don was born on Nov. 24, 1947, to Rudolph and Viola (Brickman) Mathews, in Chicago, Ill., where he joined an older brother, Rudolph Jr.
He graduated in 1965 from William H. Taft High School; and set off to pursue an illustrious education at several universities. He was active in their alumni organizations throughout his life. Reading and studying were his hobbies and passions. He was a fervent member of the "Sound of the Baskervilles" Sherlock Holmes club actively entering verbal debates with fellow members. His quirky sense of humor and his pointed knowledge was very unique and enjoyed by many who knew him.
He has been a lifelong history scholar since childhood, and concluded his studies at Western Washington University achieving a master's degree in American History. Don was a well-respected teacher and professor. He continued to pursue his beloved professions when retired as a volunteer whenever the opportunity arose. He served as a memorable history teacher in the Elk City School instilling detailed historical facts the students couldn't obtain simply from merely reading a textbook. This continued during his time at Grangeville Health and Rehabilitation Center where he shared his vast knowledge of historical insights with the delighted residents there in a weekly class.
Don married Valerie in 1973. Two children blessed this union, Nicholas in 1975 and Jennifer in 1977. During Don's life he lived in several locations, including Chicago, Ill., Salt Lake City, Utah, Bismark, N.D, and more than 20 years in Seattle, Wash.
Don was preceded in death by his parents, Rudolf and Viola Mathews; his wife, Valerie; and his brother, Rudolf Jr.
He is survived by his son, Nicholas Mathews of San Francisco, Calif.; daughter, Jennifer (Craig) Houston; and grandchildren, Landry, Emerson Grace, and Thomas Craig ('CJ') of Houston, Texas; as well as numerous cousins, including Marcia Zwisser of Illinois, and Carol (Pat) Doherty of Elk City, with whom he has lived the past six years.
A graveside service will be held today, Wednesday, April 13, at noon at the Mt. Idaho Cemetery, with Pastor Harold Gott officiating. A fellowship potluck meal will be held immediately following at the Grangeville Super 8 Motel for Don's friends and family members.
Arrangements are under the direction of Blackmer Funeral Home, Grangeville. Online condolences may be made to blackmerfuneralhome.com.