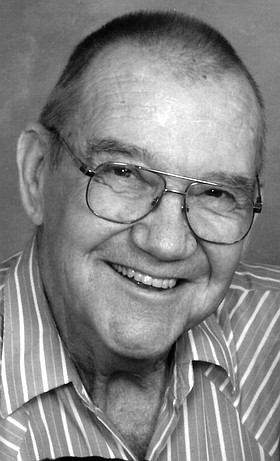 Earl Sanford
Kamiah, Idaho
October 1, 1939 - March 31, 2016

Earl Sanford, 76, of Kamiah, Idaho, passed away peacefully on March 31, 2016, after a long fight with leukemia.
Earl was born Oct. 1, 1939, to Lyman and Shirley Sanford in Lyons, Colo., where he spent his youth. Dad drove truck and transported equipment in his early years and then went to work on road construction as a front-end loader operator. He worked all around the northwest and was known as one of the best loader operators in the country. His job eventually took him to beautiful Idaho where he met his true love, Connie Cochran, as he was building the Powell campground. Mom worked as a waitress at the Lochsa Lodge at the time and knew the minute she saw him that he would be the man she married. Dad proposed to Mom overlooking Walton Lakes a short time later. They were married Oct. 6, 1966, in Kooskia by the Reverend Moffett.
Dad and Mom traveled all through the northwest following road construction jobs until us girls needed to go to school. Mom stayed at home with us as Dad worked, then summertime came and it was time for all of us to spend it with Dad.
Poor health forced Dad to retire from construction in 1986. After that, they owned the Syringa Bar, a ceramic shop, T-shirt shop, and Clearwater Coffee. Mom always kept Dad hopping with his honey-do list.
Dad loved camping, fishing, hunting, traveling, woodworking, and the Denver Broncos. He made us all kinds of different treasures through the years that we cherish. He loved going to Colorado in the fall to hunt elk with his brother and nephew, David. He was able to go deep sea fishing twice during those last few years with each of his girls joining him. Dad and Mom went to Alaska, Hawaii and many points in the northwest. We lost Mom last May.
Dad was proud of his tattoos and never missed an opportunity to explain their meaning. He had a Brazilian cardinal like the ones he loved seeing in Hawaii. He had a yellow rose with the word "Forever" to honor his beautiful wife. He had a bouquet of flowers, each with the color of the birthstones of his wife and girls and rose buds in the colors of his grandkids' birthstones. All of his tattoos were done by his great-nephew, Levi, who sadly was killed before he could complete the set with tulips in the colors of his great-grandchildren's birthstones.
Dad is survived by his daughters, Earleen (John) Kowceun of Kamiah, Cata (Michael) Granger of San Jose; grandchildren, Anna (Dallon) Rupp of New Plymouth, Mariah (Scott) Marino of Malta, Mont., Teresa (Brian) Dusel of Boise, Justin Granger of Lewiston, Dale Granger of Kamiah and David Granger of San Jose; and nine great-grandchildren; a brother, Miles (Doris) Sanford; sister, Francis Phillips; and numerous nieces and nephews. He was preceded in death by his parents; beloved wife of 48 years, Connie; an infant daughter, Dalene Irene; and a brother, Keith.
A memorial service will be held Saturday, April 16, at 11 a.m. at the Valley View Church of the Nazarene in Kamiah with a dinner to follow at the church. In lieu of flowers, the family requests donations be made to the church or to the cancer center in Lewiston, Idaho, in his name.