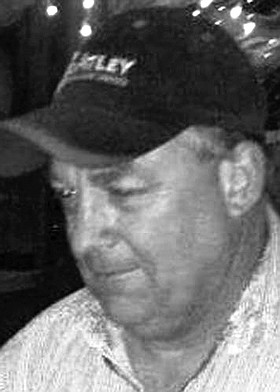 Ronald "Ron" Anthony Wessels
Lewiston, Idaho
July 25, 1962 - March 31, 2016
Ronald (Ron) Anthony
Wessels, 53
Lewiston, Idaho
"The Lord must have been bored - he wanted someone full of life, a big smile and always laughing."
There is a new Cat Wagon driver in Heaven, and he goes by the name of Ron Wessels.
Ron was taken from us very suddenly Thursday, March 31, 2016. The culprit was a recently discovered brain tumor that turned out to be aggressive cancer.
Ronald Anthony Wessels was born July 25, 1962, to Joe and Jeanne (Willenborg) Wessels of Greencreek. He was the youngest son and the fifth of six children. Ron grew up on the family farm helping Dad and learned early how to drive the tractors and combine, so it is no small wonder he grew up driving big equipment. Ron attended schools in Cottonwood, graduating from Prairie High School.
Shortly after graduation, Ron went to work for Wiley Wagner in Craigmont and eventually found his way to Lewiston, going to work at Les Schwab recap shop. When that shop closed, Ron went to work for DeAtley Crushing Service, where he remained until his death.
Ron loved spending time outdoors; he waterskied, rode four-wheelers, snowmobiles, etc. One of his greatest enjoyments was driving up to the Waha and Soldier's Meadow areas visiting people, especially his brother, Gary, at his cabin. He would grab his sister, Terri, whenever he could and they would take a drive in the mountains.
Ron married his high school sweetheart, Jessie Poxleitner, but the marriage ended in divorce. A marriage to Rhonda Smith also ended in divorce. In spite of all this, Ron never lost his ability to laugh and enjoy life to the fullest. He never met a stranger; everyone was a friend to him. He was well-liked and loved by many.
Ron was preceded in death by his parents; a brother, Jack, passed just five weeks before Ron; and two nephews, Neil Allen and Phillip Wemhoff.
He is survived by sisters, Miki (Ed) Wemhoff of Cottonwood, Cheryl Reed and Terri (Kirk) Williams, both of Clarkston; brother, Gary (Verna) Wessels of Orofino; and dear friend, Tami Newkirk of Lewiston; as well as several nieces and nephews.
Cremation has taken place and there will be a combined celebration of life for both Jack and Ron, which will be held at 2 p.m. April 16 at the Eagles Lodge in Lewiston. An outdoor bonfire "that can be seen from space" will be held sometime in May, and any and all who loved Ron will be welcome to attend. Uhlorn Funeral Home is in charge of arrangements.
"Those special memories of you will always bring a smile, if only I could have you back for just a little while. Then we could sit and talk again just like we used to do. You always meant so very much and always will, too. The fact that you're no longer here will always cause me pain, but you're forever in my heart until we meet again."