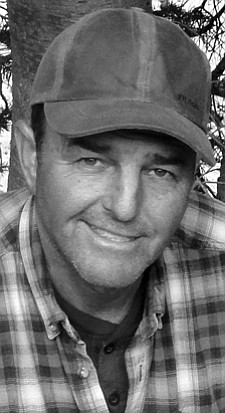 Stanely Bill Branstetter
New Meadows, Idaho
October 17, 1954 - April 7, 2016

Stanley Bill Branstetter, 61, of New Meadows, Idaho, unexpectedly passed away on April 7, 2016.
Stan was born to Oscar and Doris Branstetter on Oct. 17, 1954, in Council, Idaho. He grew up on the Branstetter family ranch in Meadows Valley. He graduated from Meadows Valley High School in New Meadows, Idaho, with the Class of 1973.
Stan married Mary Sproul on Dec. 31, 1988. They were married for 27 years and have three children: Ward, Niles and Amanda. Stan had two previous marriages from which he had three children: Toby, Becky and Nicolette.
Stan spent his working life in the ranching and logging industries. After graduating from high school he went to work for J.I. Morgan Logging, Inc., in New Meadows, Idaho. It was during this time that he decided to become a diesel mechanic. He attended school in Phoenix, Ariz., and upon completion returned to work at J.I. Morgan Logging, Inc. Stan eventually started his own mechanic business, Idaho Diesel, based out of New Meadows, Idaho, and was self-employed for several years. In 1985, Stan became the shop foreman for Iron Triangle Logging, Inc., in John Day, Ore. He worked at Iron Triangle for 11 years before leaving the logging industry.
Stan returned to his roots in ranching as the manager of the Gander Ranch in Bear Valley, Ore., previously owned by the Sproul family. In 2003, Stan and Mary bought the Oscar Branstetter ranch property in Meadows Valley, Idaho, where he spent the rest of his life.
Stan was actively involved in the communities where he lived. While in Oregon he served as president of the Seneca PTA, where his children attended elementary school. Stan was also involved in the local 4-H clubs and athletic activities that his children participated in. When he returned to Idaho, Stan served on the board for the Goose Lake, Granite Twin Lakes, and Goose Creek Canal Irrigation Districts, the Adams County Soil Conservation Board and the Adams County Natural Resources Committee. Stan had recently been appointed to the Meadows Valley Cemetery Board. He was a lifetime member of the Rocky Mountain Elk Foundation.
Stan was a good neighbor who was always willing to lend a helping hand. He was fun loving with a great sense of humor and enjoyed laughing with friends. Stan loved spending time in the outdoors, hunting, fishing, camping, and he especially enjoyed sitting around a campfire with family and friends. Stan was known to have a loyal dog and a good horse to help on the ranch. He spent countless hours in his John Deere tractor, Willy's Jeep, and riding his horses in the mountains.
Stan is survived by his wife, Mary; children, Ward, Niles, Amanda, Toby Simmons (Suzanne), Becky Munoz (Leo) and Nicolette; several grandchildren; brothers and sisters, Ron (Linda), Diana Holbrook (Bob), Jim (Gaye), Phil (Mikkie), Carol Moore (Rick), Wes (Kelle), Kenny (Kelley); aunts and uncles, Bill (Neva), Helen Heath, Nita, Melvin, Don (Teri), Rebecca Fleet; and numerous cousins, nieces, nephews, and many friends.
Stan was preceded in death by his parents, Oscar and Doris; many aunts, uncles, and close friends.
The family is making arrangements for a memorial service to be held at the Meadows Valley Cemetery on Saturday, April 16, at 2 p.m.