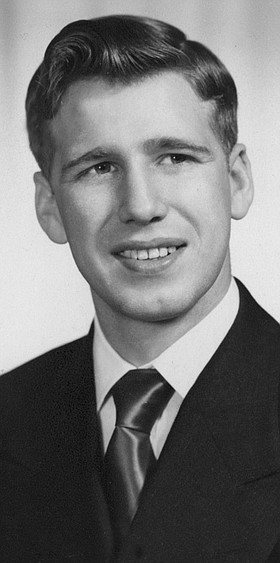 Alonzo ""Lon" "Arkie"" Branson
Auburn, Calif.
May 3, 1928 - April 7, 2016
Alonzo "Lon" "Arkie" Branson passed away peacefully on April 7, 2016, in Auburn, Calif. He was born May 3, 1928, in Bentonville, Ark., to the late John Aurbrey and Edna Fay Branson. He and his beloved wife, Peggy Rae Branson (Willey), would have celebrated 70 years of marriage on May 5.
His family traveled from Arkansas in the 1930s settling in Grangeville. He graduated from Northern Idaho College of Education in May of 1950. After teaching in Idaho schools, in 1959 he moved his family to Sacramento, Calif., where he taught in the San Juan Unified School District for more than 30 years. After his retirement they moved back to Idaho before returning to California to be near their children.
In addition to his parents he was preceeded in death by a brother, Buddy Lee Branson. He is survived by his wife, children: Nola Rae Milhoan (Paul), Morris Vernon (Lori), Reid Aurbrey (Kathy Hahn) and Eric Lon (Jana), 11 grandchildren and 12 great-grandchildren.
He was a devoted father and husband. Known for his dry wit and sense of humor, he was smart as they come. He will be sorely missed by everyone who knew him.
He was a faithful member of the Church of Jesus Christ of Latter Day Saints (Mormon) church. Services will be held April 29 at 10 a.m., 287 Poet Smith Dr., Auburn, Calif. Interment will be at a later date in Grangeville.