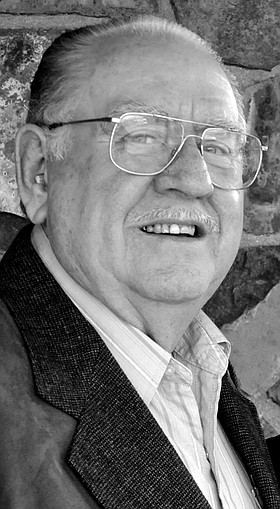 Howard E. Donaldson
Grangeville, Idaho
October 22, 1942 - April 14, 2016

Howard E. Donaldson, 73 of Grangeville, Idaho, died April 14, 2016, as the result of a vehicle accident. He was born Oct. 22, 1942, in Oakland, Calif., the youngest of three children to Herman and Ida Agnes Donaldson.
He spent his school years in Marsing, Winchester and Kansas City, Mo. He married Nona Carol Hall June 3, 1961, in Nampa. They had a daughter, Kay Marie, born in Nampa and a son, William Jay, born in Corvallis, Ore.
Howard worked at various jobs including the Credit Bureaus Inc., which took them through Washington and Oregon. He then worked for Boeing in Seattle making models in the test craft division. He started on Boeing's 737 and 747 and also worked on the SST models and sometimes accompanied them to the wind tunnel for testing. They moved back to Idaho in 1970 living in McCall where he was a volunteer fireman and got into law enforcement and moved to Grangeville in 1976 as an Idaho County Deputy under Sheriff Metcalf. He worked for the City of Grangeville, Ray Holes Saddle Co. and Militec where he sustained a back injury and retired. He enjoyed working with his hands so he liked working with leather, making knives and had an archery shop in the basement of their home.
He coached Little League, was a 4-H Leader, was active in the McCall Jaycees, was in Camas Choristers serving a term as president and also served as president of Camas Prairie Bowmen. He had EMT training in McCall and attended POST Academy in Pocatello. He was a precinct committeeman for the Republican Party. He loved music and played guitar, bass guitar and mandolin. He wrote many Christian songs. He loved hunting, especially with his family, and enjoyed the outdoors. He was very proud of his children and the loves of his life were his grandchildren.
He is survived by his wife, Nona; daughter and son-in-law, Kay and Marcello Brouse of Clarkston, Wash.; son, William of Boise; grandchildren, Devan and Sophia Brouse; sisters, Grace Grigsby of Kansas City, Mo., and Florence (Vernon Vance) of Nampa; nieces, Michele (Randy) Krall and Patti Willis, both of Nampa; brother-in-law, Jay Hall; nephew and niece, Jason and Carissa Hall.
He was preceded in death by his parents; brother-in-law, Duane Grigsby; nephew, Stephen Vance; and sister-in-law, Pam Hall.
A visitation will be held Wednesday, April 20, 2016 at Blackmer Funeral Home in Grangeville from 3 to 5 p.m. Funeral services will be held on Thursday, April 21, 2016, at 2 p.m. at the Grangeville Christian Church with Harold Gott officiating. Burial will follow at the Pioneer Cemetery near Marsing, ID. Friday, April 22, 2016, at 2 p.m. Arrangements are under the direction of Blackmer Funeral Home of Grangeville. Send condolences to the family to Blackmerfuneralhome.com.