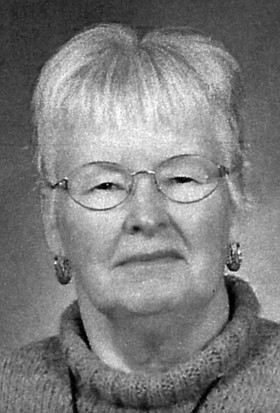 Dorathy Canaan
Lewiston, Idaho
unknown - July 24, 2016

Dorathy Canaan passed away at the age of 87 of natural causes, July 24, 2016, in Lewiston, Idaho.
Dorathy was born in Blackfoot, Idaho, in 1929. Marrying Walter Canaan of Grangeville in 1947, they settled in Grangeville to start a family and a long life together. She is survived by her sister and brother-in-law, Marry and Ted Wilkins; her three children and their spouses, Larry and Jean Canaan, Marvin Canaan and Janet and Ron Stanley; and four grandchildren and three great-grandchildren.
An informal graveside service is planned for Saturday, Aug. 6, 2016, at 1 p.m., at Prairie View Cemetery, Grangeville, for family. Friends are most welcome. Send condolences to the family to Blackmerfuneralhome.com.