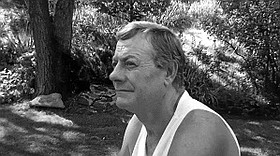 Lindel Wheeler
New Meadows, Idaho
unknown - August 24, 2016

Lindel Wheeler, 61, passed quietly in his home on Wednesday, Aug. 24, 2016, in New Meadows, Idaho. Lindy was born in Quincy, Ill., and moved to Idaho to marry his love of his life at the new home on the Little Salmon River.
Lindy loved working on classic cars and building and remodeling his home with handcrafted beautiful woodwork. One cannot spend a moment around the Wheeler home without noticing all the beautiful and creative furniture, gardens and love that abounds everywhere one turns. Lindy loved to work on vehicles. He repaired a large percentage of Idaho County's resident cars with much care and love.
Lindy will be missed by so many friends, especially his tight crew, Jim Adair, who states strongly, "He was my best friend – I know a lot of people; however, I didn't have many friends." Lindy also leaves behind his buddies, Michael Tilton, who spent endless hours working with Lindy on his classic cars, and of course his family friend, Kelly Ellis, who was always there for Lindy throughout the years.
His favorite pastime was being home with his loving wife, gardening in the "Pines Road Park" a backyard fantasy of flowers, trees, and a manicured lawn that made one feel that they just stepped into some magical garden.
Lindy is survived by his wife (his best friend) Stephanie – the love of his life; his sisters, Susan Shelton, Karen Scoggin, Nancy Ernst and Cathy Howe; and his brothers, Bill and Yogi Wheeler; his daughter, Kayla Demlow and son, Kyle Wheeler; and his stepdaughters, Jennifer West and Kelly Price. He especially loved to play and spend hours with his grandchildren, Braxton, Hadley and Layla.
Lindy was preceded in death by his mother and father Thelma and Wendel Wheeler.
A service will be held at 11 a.m. MST Friday, Sept. 2, 2016, at The Little Salmon River Bible Church located on U.S. Highway 95 by Pinehurst, Idaho. Please join the family for "Celebration of Life" Pot Luck at The Little Salmon River Bible Church immediately following the service. Lindy requested donations in lieu of flowers sent to: Lindel Wheeler Memorial Fund- The Little Salmon Bible Church, 5578 Hwy 95, Pollock, Idaho 83547.
Man of Few Words.