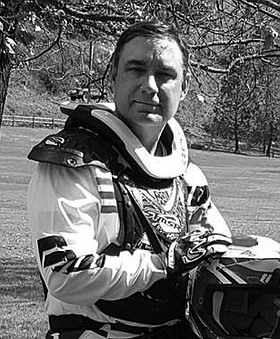 Gerald Duane Fogleman
March 11, 1962 - December 4, 2016
Gerald Duane Fogleman, 54, an amazing father, husband, son, brother, and grandpa, died Sunday, Dec. 4, 2016. Gerry was born March 11, 1962, in Susanville, Calif.
The family moved to Sherrill's Ford, N.C., early in Gerry's life where he grew up fishing and playing sports, and had a great love for baseball. After graduating from Bandys High School, Gerry enlisted in the United States Air Force and served overseas. He met his wife, Lanie, in the Philippines and they were married in 1984. They returned to the states raising their children, Katherine and Gene, briefly in Nampa, Idaho, before settling in Grangeville, Idaho.
He was very active and enjoyed playing guitar, golfing, fishing, hunting, camping and "brappin'."
Gerry is survived by his wife, Lanie; children: Katherine and Shawn Kaschmitter, and Gene and Amanda Fogleman; parents: Dianne and Charles Brooks and Donald Fogleman; sister, Michelle Deese; and grandchildren, Dawson, Matthias and Lillia.
A memorial service was held Monday, Dec. 12, 2016, at Grangeville Christian Church, 402 W. S. 1st Street, Grangeville with Pastor Vic Cline officiating. Arrangements were under the direction of the Blackmer Funeral Home of Grangeville. Send condolences to the family to Blackmerfuneralhome.com.
A memorial fund in Gerry's name has been created at Umpqua Bank to help with final expenses.