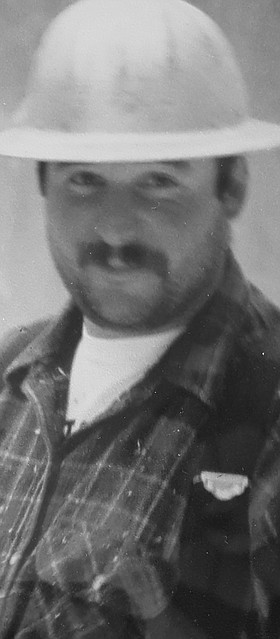 Colin G. Sprute
White Bird, Idaho
October 24, 1967 - February 10, 2016
Colin G. Sprute, 48, formerly of Cottonwood passed away Wednesday, Feb. 10, 2016, due to injuries sustained in a motor vehicle accident. He was born to Ralph and Marie Sprute on Oct. 24, 1967, in Spokane, Wash.
When God created the woods, he had people like Colin in mind. The mountain air, the sounds of twigs cracking under a life's weight, this all was the very foundation of Colin's life. He had a love for the outdoors that will forever uphold his legacy. Amongst his hobbies was an appreciation for muzzleloaders and traditional archery; he had an impressive collection of both. Colin had many things to be proud of, but he was exceptionally proud of his latest endeavor, Lost Arrow Trucking. He had been a part of the logging industry for a majority of his life and continued on with his adventures in the forests through this new opportunity. While some may know Colin by his enthusiasm for the outdoors, those who knew him well understood that his family was the focal point of his life. From camping and hunting trips to game scouting and long drives, Colin encouraged his family to be outside as much as possible. He was a Class A trapshooter and had an unparalleled sense of aim. Colin never met a stranger and had a colorful sense of humor that defined his personality. His big voice and booming laughter was his trademark. Those who knew him knew that his wit was unbeatable and his "jokes" were endless. There wasn't a single person who managed to escape him without a nickname or bear-hug, both of which were always welcomed. He was able to spend the last four years of his life with his love, Jesi, who shared his same passions. He will be remembered for his love of classic rock, his humorous and charismatic spirit, and an undying love for all things wild.
Colin is survived by his beloved Jesi; his children, Elliot Sprute, Della and Remington; his stepchildren, Brady (Chad) Beeson, Dustin Blankenship, Zach Simmons and Kylee Simmons; his parents, Ralph and Marie; his brother, Brendan (Michelle) Sprute; and one grandchild, Ruger, and another on the way and many numerous nieces and nephews.
A Rosary will be held Friday, Feb. 19, at 10:30 a.m. at the St. Mary's Catholic Church in Cottonwood. A memorial Mass will follow at 11 a.m. Following the Mass everyone is invited to the Keuterville Hall for a luncheon. Arrangements are under the direction of the Blackmer Funeral Home, Grangeville. Send condolences to the family to Blackmerfuneralhome.com. In lieu of flowers, donations can made to Camas Prairie Bowman's Archery Club, P.O. Box 102, Grangeville, ID 83530.