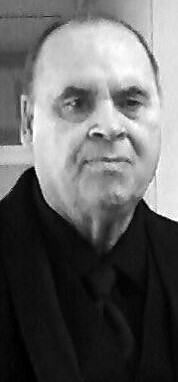 Charles S. Wells
Grangeville, Idaho
June 1, 1936 - December 27, 2015
Charles S. Wells, 79, of Grangeville, Idaho, passed away Sunday, Dec. 27, 2015, at Syringa Hospital in Grangeville. Charles was born on Jan. 6, 1936, in Bruce, Wisc., to Alfred and Luella Wells. Charles had four brothers and five sisters.
Charles went to school in Ontonagon, Mich., and attended some of his high school years there. He dropped high school to join the Marines. After the Marines he obtained his GED. Following the Marines he married his childhood sweetheart, Loretta Swan, on March 21, 1959, in Bessmer, Mich. Together Charles and Loretta had two children, Paul L. Wells and Katherine Wells. After they married they moved to Idaho in 1959. Their house was always welcoming. Everybody always called him grandpa. He treated other kids like his own.
Throughout his life he had various jobs in the forestry industry. He loved to be outdoors, but most of all he loved his family.
Charles was preceded in death by his parents; brother, Robert; and daughter-in-law, Nancy.
Charles is survived by his wife, Loretta; his two children, Paul (Sherry) Wells of Ontonagon, Mich., and daughter, Katherine Wells of Tyoga, N.D.; three grandchildren, Charlie (Sheena) Johnson, of Clearwater, Idaho, Chris (Misty) Johnson and Mark Johnson both of Grangeville; and eight great-grandchildren whom he loved very much.
A private family memorial service will be held at a later date. Arrangements are under the direction of the Blackmer Funeral Home, Grangeville. Send condolences to the family to Blackmerfuneralhome.com.