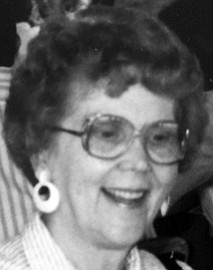 Katherine "Kay " L. Hooper
Portland, Ore.
April 4, 1922 - January 1, 2016
Katherine L. Hooper (Kay), 93, of Portland, Ore. died Jan. 1, 2016, in Oregon City, Ore. She was born in Lewiston, Idaho, April 4, 1922, to Oren and May Oliver Hooper. She attended first grade in Lewiston at St. Stanislaus School until mid-year when both parents died unexpectedly, hours apart, of pneumonia.
She and her three brothers then went to live in Grangeville, Idaho, with their maternal grandparents, Mr. and Mrs. John Oliver who became their guardians. She finished first grade in Grangeville Public School. The next year she and her brother, Bill, went to St. Gertrude's Academy, a boarding school southwest of Cottonwood, Idaho. All four children attended their grade and high school there.
Kay graduated from Fort Wright College in Spokane, Wash., and then Portland University in Portland, Ore. She spent 20 years teaching throughout Idaho and then 20 years in Portland Public Schools. She retired in 1986.
She liked traveling. She engaged extensively in volunteer work, assisting the elderly, teaching in schools in the S.M.A.R.T. Program, as well as a year teaching in the Living Enrichment Center. She taught English as a second language to several individuals, including follow-ups, enabling students to get their driver's licenses and secure jobs.
In 2009 she moved to the Puget Sound to live near family, returning to Vancouver, Portland and Molalla to visit.
She died Jan. 1, 2016, in Oregon City, Ore. Her remains will reside in the family plot in Lewiston, Idaho, alongside her parents and brother, Bill, who preceded her in death. Her brother, Stan, also preceded her in death passing away in 1980. She is survived by her brother, Richard, who is currently residing in Grangeville.