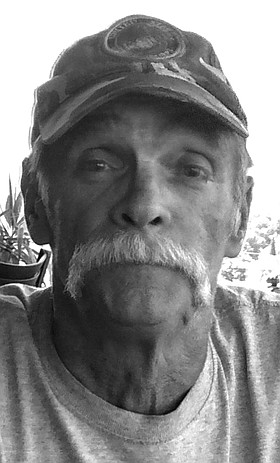 James "Jim" Allen Kirchoff
Stites, Idaho
November 12, 1953 - January 4, 2016

James Allen Kirchoff, 62, of Stites, Idaho, died Jan. 4, 2016, at St Joseph's Regional Medical Center in Lewiston, Idaho. He was born in Cedar Rapids, Iowa, on Nov. 12, 1953, to Wayne "Bud" Kirchoff and Jean Vopalka, both of Cedar Rapids, Iowa.
Jim served in the United States Marine Corps from 1971-1974 during the Vietnam era along with many young men. Jim was only 17 years old when he was off on his first adventure in life. Jim was an excellent storyteller about his military experience. Once a Marine, always a Marine and semper fi was often spoken to other Marines.
He lived in California for many years. This is where he met his wife of 27 years, Sally Jo McColley, in Glendora, Calif., and married her on June 25, 1988, in La Verne, Calif.
Jim was always willing to lend a hand to anyone who would ask. He was blessed with his ability to be able to fix anything and was very mechanically inclined. Jim's friends often would come see him when they needed a rare part or anything else difficult to find.
Jim was a fan of International Harvester vehicles. He even brought his wife home after their wedding in a 1965 International Travel All equipped with a ladder rack and all.
He loved riding his custom-built Harley motorcycle up until the day he left us. He ventured to Sturgis a few times and many other short rides all around southern California's high desert with many close friends.
Jim owned his own business, Kirchoff Communications, a cable utility contractor in Hesperia, Calif. He was CEO of an operation of a fleet of trucks and many employees. He was a good boss and a friend to all who worked for him.
Jim later moved his operation into a CCTV business installing custom security cameras for many clients.
Jim and Sally moved to Stites, Idaho, in 2007. Jim started working for the City of Stites in 2009 as their city maintenance supervisor. He really loved his job up until the very end. He served on the Stites Volunteer Fire Department and was an EMT. He often helped with local wildfires for the Forest Service and other agencies. He loved being a fireman.
Jim is survived by his wife and soul mate, Sally Jo McColley Kirchoff of Stites, Idaho; daughter, Anastasia (Stacey) L. Osorio; grandson, Michael James (after Jim) Osorio; and granddaughter, Mallory McKinney, all of Clarkston, Wash; father, Wayne "Bud" Kirchoff; mother, Jean Vopalka; sisters, Kathy Jarvis, Judy Kirchoff and Caroline Kirchoff; brothers-in-law, Al Jarvis, Russell Jocobi; and many aunts, uncles, nieces, nephews, cousins and friends all of the Cedar Rapids, Iowa, area.
There will be a celebration of life at the South Fork River Ranch, Highway 13, on Saturday, March 19, at 1 p.m. Come join us in Jim's celebration of life.