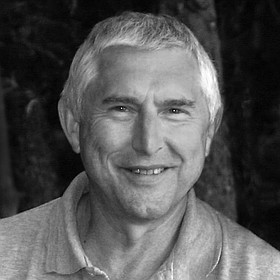 John Loren Foltz
Spokane, Wash.
unknown - June 11, 2016
An adoring husband, a devoted Dad and Grampa, beloved friend to many… John Loren Foltz lost his short fight with pancreatic cancer on June 11th, 2016, at the age of 70.
Those closest to John knew that he showed his love quietly, through all of his many selfless actions. Even after death, he continued to give — with the donation of his corneas, which were able to successfully restore the gift of sight for two other individuals. John was a great cook, always quick with a joke, and could take on any home improvement project. He liked to paint and golf, and enjoyed traveling with his wife, Zoe. John's favorite place was next to the waterfall he built in the backyard, a glass of Chardonnay in hand. That spot now reflects the empty one in our hearts - John will be indescribably missed!
John was a longtime resident of Spokane for 48 years, originally from Grangeville, Idaho. He attended St. Gertrude's Academy and the University of Idaho before moving to Spokane. He worked for 36 years as a medical technologist in the chemistry lab at Providence Sacred Heart.
He is survived by his wife of 44 years, Zoe Foltz; his two children, Christian and Danielle (Brandon) Larson; and his grandchildren, Claire and Daphne Larson; as well as his brother Lee (Mary Ann) Foltz, and his brother-in-law Linn (Colleen) Fyhrie. He is preceded in death by his parents Herb and Eileen Foltz, his brothers Charles Foltz and Norman (Gail) Foltz, as well as nephews and nieces.
A private memorial service will be held at his home. Memorial contributions may be made to the Providence Health Care Foundation: 101 West 8th Avenue, Spokane Wash., 99204. Condolences may be made through the Neptune Society: 222 East Francis Avenue, Spokane, Wash., 99208.
"Life is eternal, and love is immortal, and death is only a horizon; and a horizon is nothing save the limit of our sight." — R. Raymond.