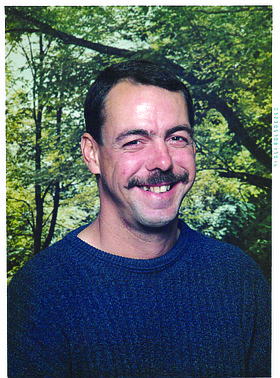 Steven Thomas Woodley
Riggins, Idaho
February 4, 1963 - July 2, 2016
The Salmon River has a vacancy on its banks that few people have the dedication or the love of fishing to occupy. Steven Thomas Woodley, 53, gave up his fishing hole on July 2, 2016. His struggle with this life ended and he entered eternal peace and rest with his Savior, Jesus.
Steve was born Feb. 4, 1963, in Bakersfield, Calif., to George (Tom) and Alice (Katie) Woodley. At the age of two, Steve moved with his family to Riggins, which became his lifelong, beloved home. He attended Riggins Elementary and Salmon River High schools.
Steve had many struggles in this life, but he found his joy in the outdoors. He loved God and God's creation. Riggins provided him the life he loved, filled with fishing, hunting, gathering mushrooms, dredging the river for tackle, hiking, and anything else he could find to do on the riverbank or in the mountains. Steve was generous to a fault and loved to share his bounty with family and friends, giving away much of what he caught or killed. He enjoyed making lures, flies and tackle for friends and local shops. He also loved to "fix" things, although he might have been more adept at tearing things apart than putting them back together.
Steve was a social guy who loved people; he never met a stranger on the riverbank, though he might have in the city. He had lifelong friends in Riggins, and he could manage true friendship even with those he only saw one or twice per year, for fishing or hunting seasons.
Steve was preceded in death by his dad, Tom Woodley; his mom, Katie (Woodley) Knight; and his stepdad, John Knight. He is survived by his sister, Debbie, and her husband, LeRoy Shaw; two nephews and their wives, Chad and Tracy Shaw of Lewiston, and Lt. Col. Ryan and Joy Shaw of Peyton, Colo.; and one niece, Jodi, and her husband, Preston Price, of Boise. He is also survived and remembered by four great nieces and four great nephews.
A memorial service for Steve will be held at Salmon River Inn on Thursday, Aug. 4, 2016, at 3 p.m.