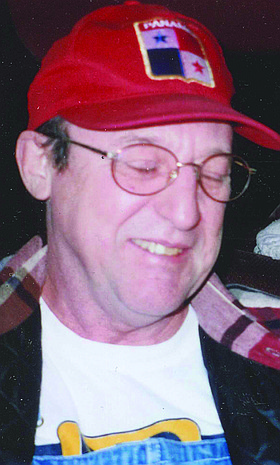 Vern Entrup
Smyrna, Delaware
December 2, 1954 - July 4, 2016
Vern Entrup, former Cottonwood resident, of Smyrna, Del., died at St. Mary's Hospital in Cottonwood, Idaho, on July 4, 2016. Vern died of complications from lung cancer and of brain cancer. He was 61.
Vern was born Dec. 2, 1954, in Cottonwood, to Henry and Theresa (Jentges) Entrup. Vern spent his younger years around the Cottonwood area working for area ranchers. He loved that work with Verl and Alice Chicane, Betty and Gary Campbell, and Judy and Dave Klapprich to name a few.
After high school, Vern began working for the Letica Plastic Co. of Middletown, Del. He began in Alaska for several years and then was transferred all over the U.S. He worked in Portland, Las Vegas, Alaska, Denver, Iowa, Ohio, recently in Alsip, Ill.; and at the time of his death he was in Middletown. His favorite beloved Idaho was where he wanted to be; economy kept him afar.
Vern never married. He said he could run too fast and jump too high. He was a quiet man. He loved his cousins, the Valaria Seubert family, especially, and the Dave Klapprich family, especially Heath. Vern was fun-loving and downright ornery. He loved to tease and get the best of you. He always painted himself as mean and contemptable, but underneath all that he was a quiet and loving man; a marshmallow.
Vern was an avid hunter and outdoor sportsman, always getting his buck. He wanted to die in his beautiful Idaho. However, as a patient in the Newark, Del., hospital, he knew his lifetime dream was never to happen. By telephone, we pre-arranged, with the help of Aunt Valaria Seubert's family, to fly Heath Klapprich back to Delaware to drive Vern back to Cottonwood. It took Heath four days on the road with Vern on a pad in the back seat to finally arrive in Cottonwood at the Judy Klapprich and Lloyd Uhlenkott home at 1:10 a.m. July 1st.
He was so happy to "be home," he said. He was with us only such a short time. We were able to keep him comfortable until he passed away July 4, 5:45 a.m. at St. Mary's Hospital. He was content being home in Idaho. We will miss him greatly. So long, Vern, until we meet again!
Vern is survived by his mother, Theresa Entrup; his sister, Marie Entrup, Cody Crosby and brother, Bill Entrup, all of Cottonwood; Ann Galloway and daughter, Charity, of Grangeville; Donna and Frank Kohlmaier and Little Frank and April and April's children, Hailey and Liam, all of the Boise area. Vern is also survived by Lynda and Stewart Harvey, Kathleen Frank Seubert, Ron and Sara Seubert, Peggy and Joe Morciak, and Randy John Seubert, all of the Seattle area; the Dave Klapprich family of Cottonwood, and several cousins and second cousins.
At Vern's request, he was cremated and there will be a graveside service with Father Wander officiating on Saturday, July 30, at 10 a.m. Lunch will follow in the Cottonwood City Park. Vern quit drinking more than a year ago – but all you friends, make a toast to Vern and may God welcome him with open arms to enjoy Heaven with the wonderful family and his dad, Henry, who were paving his way.