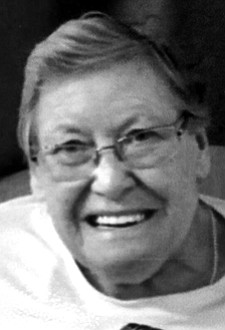 Katherine Rosalie Van Houten
Lewiston, Idaho
February 2, 1942 - May 22, 2016

On Sunday, May 22, 2016, our beloved mother and Oma, Katherine Rosalie van Houten, 74, passed away peacefully at Royal Plaza Health and Rehabilitation Center in Lewiston, Idaho, surrounded by her family.
Kathy was born Feb. 2, 1942, in Butte, Mont., to Katherine and William Wafstet. She grew up in Butte and Missoula, Mont. She graduated high school from Sacred Heart Academy in Missoula, and attended the University of Montana in Missoula, where she graduated with a BS in pharmacology. Kathy was a well-known pharmacist in the Lewiston/ Clarkston valley and on the Camas Prairie. Some of the places you may have met Mom through the years and gotten your prescriptions filled include: Indian Health Services, Craigmont Pharmacy, The Owl Drug, Low Cost Drug, Wasem's Drug, Adam's Pharmacy, and Asker's Pharmacy.
On Aug. 28, 1965, in Missoula, Kathy married Rutger (Roger) van Houten in Missoula. Through the years they made their home in Missoula, Butte, Orofino, and finally settled in Lapwai, where they raised their three children.
Mom enjoyed crocheting, making latch hook wall hangings, traveling, which included several trips to Europe and spending time with the grandkids and great-grandkids. She was very fond of animals and had pets most of her life.
Kathy is preceded in death by her beloved husband, parents, and niece, Courtney. She is survived by her three children, Joanne Bonn (Joseph) of Grangeville, Karla Lancaster (Geoff) of Lewiston, and Michael van Houten (Angel) of Cottonwood; seven grandchildren; four great-grandchildren; sister, Monica Wafstet-Solin (Kim); and brother, Daniel Wafstet (Elona), both of Spokane; brother, Robert Wafstet (Margaret) of Missoula; and brother, Timothy Wafstet (Cindi) of Sequim, Wash.; as well as many nieces and nephews.
A memorial service will be held on Saturday, June 4, at 11 a.m. at Abundant Life Church, 1483 16th Ave, in Clarkston, Wash. There will be a potluck luncheon following the service.
The family wishes to thank the staff of St. Joseph's Family Hospice and Palliative Care Services and the staff at Royal Plaza Health and Rehabilitation Center and Royal Plaza Retirement Center for the care and friendship you have shown our mother during the past three years. The support and care you have given Mom and her family is greatly appreciated.
Memorial contributions may be made to St. Joseph's Family Hospice and Palliative Care Services or a charity of your choice in Kathy's memory.