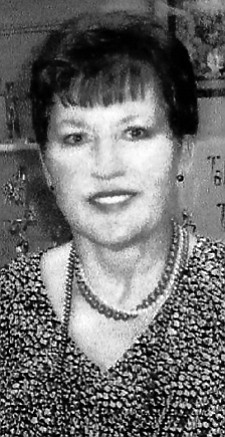 Nola Jean Hemmert Sims
Salt Lake City, Utah
May 1, 1952 - May 27, 2016

Loving wife and mother, Nola Jean Hemmert Sims, 64, passed away May 27, 2016, after a long struggle with Parkinsons.
She was born Jan. 27, 1952, in Montpelier, Idaho, to Frank Harold Hemmert and Orpha Gladys Bee Hemmert.
She grew up in St Charles, Idaho, and married her high school sweetheart on Nov. 5, 1971, in the Salt Lake Temple. She enjoyed a long career with Delta Airlines.
Preceded in death by her parents, her brothers, Harold and Evan Hemmert; and her son, Jason (Mandy Frostad) Sims.
She is survived by her husband, Bruce Everett Sims; children, Nicole (Chris) Lightner, Darren (Shelley) Sims and Tyler (Eve) Sims; grandchildren, Cailley "Scarlett" and Devin Lightner, Jace Aragon, Dax Ure, Victor Frostad, Gage Ingram, Tate Smith, Ethan Sims; sisters, Lois (James) Schwerdt of California and Mary (John) Warren of Idaho; and many wonderful nieces and nephews and extended family.
A funeral service will be held today, Wednesday, June 1, at 10 a.m. at the Copper Hills 2nd Ward, 5176 W. Parr Drive, West Jordan, where a viewing will begin at 9 a.m. Graveside service will be held at 2:30 p.m. at Garden City Cemetery.
Arrangements entrusted to Starks Funeral Parlor. On-line condolences may be offered and extended obituary may be viewed at www.starks funeral.com.