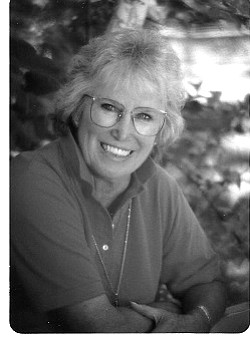 Beth Schussler Kershner
Grangeville, Idaho
May 31, 1932 - June 13, 2016

Beth, a lifelong Grangeville resident, passed away June 13, 2016, at her home. She was born May 31, 1932, to Hank and Charlotte Kershner in Ontario, Ore. She married Howard Schussler in 1949 and produced three children. They were later divorced. Her working career was spent in the logging industry ending as a traveling ALE auditor. She co-owned Groaners business in Grangeville with Julie Hauger. Beth loved family, friends (new and old) and traveling. Beth never met a stranger, she was known for her independence, quick wit, and love of laughter.
Beth is survived by her daughters Ginger (Tony) Seubert and Renee (Bob) Burlingame, nine grandchildren, 13 great-grandchildren (with one on the way) and one great-great-grandchild; sisters Virginia Stanford and Sharon Swisher; brother Vernon (Bonnie) Kershner and sister-in-law Marie (Dick) Kershner, and many nieces and nephews. She is preceded in death by her parents, son Scott Schussler; sisters Beverly Kershner and Bobby Simon; and brother Dick Kershner.
A memorial service will be held on Saturday, June 18, 2016, at 2 p.m. at Blackmer Funeral Home. Family suggests memorial donations to Animal Ark or Syringa Hospital Hospice. Send condolences to the family to Blackmerfuneralhome.com.