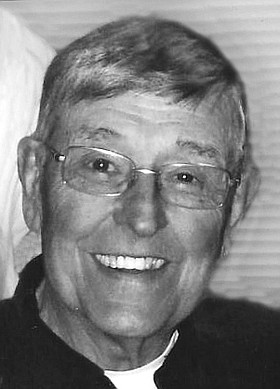 Henry John Arnzen
Grangeville, Idaho
April 8, 1935 - June 19, 2016
Henry John Arnzen, 81, died peacefully at home on Father's Day, June 19, 2016, surrounded by his family in Grangeville, Idaho from kidney failure.
Henry was born April 8, 1935, at his grandparents' home, John and Mary Wemhoff, near Cottonwood, Idaho to Lawrence and Margaret Arnzen. He attended elementary school in Cottonwood and graduated class president from St. Gertrude's Academy in 1953. He grew up on a farm with his five brothers. Hauling water and hard work were commonplace.
Henry served in the Army in 1955 and was stationed at Fort Carson, Colo., where he made lifelong friends. He was honorably discharged in 1957, transferring to the Army Reserve for an additional six years. Upon returning to the Prairie, Henry worked numerous jobs: Benedict Seed Co, Logging truck driver for Burkland's, Cottonwood Creamery and then Grangeville Creamery, where he met and later married Rosanne Albers from Nezperce in 1960. Henry worked at Idaho County Light and Power for 30 years, retiring in 1995 as a lineman. His father, Lawrence, taught him how to be a carpenter and he built his first house. Henry began building cabinets in his early 30's and continued to work at his cabinet shop, 7A Cabinets, until his mid 70s. He was proud to drive around the Prairie and inform us as to which houses had the "good" cabinets in them.
He loved spending time fishing, hunting and camping with family and friends. The annual hunting camp with his brothers, sons and grandsons was the highlight of his year. He also enjoyed visiting his children across the country and abroad.
He was also proud to always be in the running for the blue ribbon at the annual "Sack Sewing" competition at the Idaho County Fair.
He was a member of the Elks, Jaycees, Sts. Peter and Paul Parish, Knights of Columbus and Parish board.
Henry loved to dance in his younger years and he and Rosanne danced beautifully at their 50th Wedding Celebration. He always had a witty comment, a one-liner and a warm smile. He was always willing to help strangers and friends like they were family. Trapshooting was his lifelong sport and he enjoyed many Sundays at the Gun Club.
He enjoyed watching his grandchildren grow up and always had time to throw a line in his favorite fishing hole, saddle the horses, shoot ground squirrels and tend to coin collections for himself, his kids and later his grandchildren. Never a penny was spent without first looking to see if it was a wheat head. Henry and Rosanne had a hobby farm on the edge of town and raised chickens, rabbits, steers, lambs and had horses for the kids. Country living in the city.
Henry loved to help Jerry on the farm. He loved driving his little cat and digging out ponds, driving truck, and accessing the new crops. When Henry's health began to deteriorate, Jerry always had a buddy seat in his tractor and combine reserved so they could still enjoy being together. Winter time was spent next to the wood stove in the shop or a lounge chair next to Jerry's architect drawing board.
A day's work was never done and leaving this life was difficult until Henry was assured that all the work was completed.
Henry is survived by his wife Rosanne of 55-plus years and five children. Sons, Gerald and Janell Arnzen (Jacey, Kally) Grangeville; Thomas and Margie Arnzen (Grady, Rachel, Sydney) Spokane, Wash.; daughters, Diane and Ken Foss (Brittany, Tyler, Cameron) Birmingham, Ala.; Karen and Mike Schmitz (Jack, Andie) Spokane; Valerie and Geoff Mann, Venice, Calif. Also surviving are his five brothers: Don and MaryJean, Bob, Ralph and Nancy, Larry and Patty, Ted and Linda Arnzen; and in-laws, Randy and Ann Albers, Richard Albers, Ronald Albers, Suzette and Donald Tunnell.
He is preceded in death by his parents.
A viewing will be held Friday, June 24, at Blackmer Funeral Home from 3-6 p.m. Rosary will be Saturday, June 25, at 10:30 a.m. followed by Mass of Christian Burial at 11 a.m. at Sts. Peter and Paul Parish, Grangeville. Burial will follow at Prairie View Cemetery followed by luncheon at Sts. Peter and Paul Parish Hall Blackmer Funeral Home is in charge of arrangements. Send condolences to the family to Blackmerfuneralhome.com.
Well Dad, "You finally made the paper."