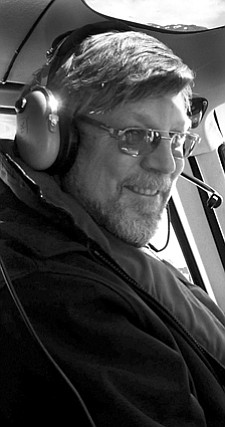 Jack "John" J. Wessels
Cottonwood, Idaho
November 7, 1960 - February 25, 2016
Jack (John) J. Wessels, 55, died Thursday, Feb. 25. Jack was born Nov. 7, 1960, to Joe and Jeanne (Willenborg) Wessels in Cottonwood, Idaho, the fourth of six children.
Jack graduated from Prairie High School in Cottonwood then went on to attend the College of Southern Idaho in Twin Falls, Idaho, graduating with a degree as a diesel technician. "Smilin' Jack", as he was known by all his buddies in Nezperce, Idaho, began his work career at AGCO in Nezperce.
He then began working construction jobs which gave him the opportunity to travel. His latest travels were to Minot, N.D., and Alaska. Jack's heart always belonged to Alaska and somehow he always ended up there working for various companies.
Jack was married to Katherine Clark, which ended in divorce.
He was preceded in death by his parents and two nephews, Neil Allen and Phillip Wemhoff. He is survived by three sisters, Miki (Ed) Wemhoff, Cottonwood, Cheryl Reed, Terri (Kirk) Williams, both of Clarkston; and two brothers, Gary (Verna) Wessels of Orofino and Ron Wessels of Lewiston. He was also very loved by his many nieces and nephews.
Jack loved to fish and he would set up fishing trips for his buddies in Alaska, bragging to everyone about the fish they caught. He enjoyed sitting around shooting the breeze with buddy, Dave Nuxoll, and other friends, gathering fresh vegetables from his friend, Gary Schmidt's, garden and even helped can pickles.
Jack will be missed by many, his close friends, Bob Beyers and Randy Stingley in Alaska, and the many here, but we know that Jack is finally at peace now. "Those we love don't go away, they walk beside us every day. Still loved, still missed and very dear."
Cremation has taken place and a celebration of life will follow at a later date to be determined. Uhlorn Funeral Home in Cottonwood is in charge of preparations.