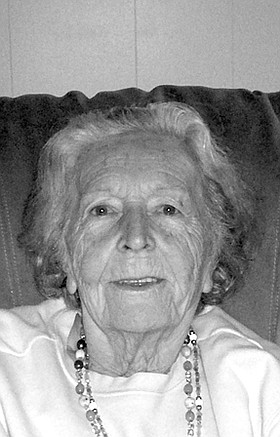 Doris Bowman
Grangeville, Idaho
April 19, 1932 - March 6, 2016
Doris Bowman, 83, our loving wife, mother, grandmother, great-grandmother and friend, passed away peacefully on Sunday, March 6, 2016, at Syringa Hospital in Grangeville, Idaho.
Doris Ann Swank was born April 19, 1932, at Mansfield, Ohio, to Owen and Alberta Swank. She attended grade and elementary schools at Mansfield and graduated from Mansfield High in 1950 with honors. She was very proud of her straight A average throughout high school, particularly in Latin. Doris had high hopes of attending Ohio State University when her father passed away when she was 17. He was her best friend and as a teenager, she often assisted him at his mechanic shop.
She decided to forgo college and get a job to help support herself and her mother, so she took the Civil Service test and was selected to work at the Army Depot in Mansfield. She deployed shoes to military personnel all around the world. She was a GS-7 when she left her career at age 23. And all because she met this tall, dark and handsome man named Glenn Bowman. After just three dates, Glenn and Doris were married on June 4, 1955, in Loudonville, Ohio.
In October, 1956, they welcomed their first son, Shawn, into their world. Second son, Paul, soon followed and was born in May, 1958. They made their home in a new log cabin on Holiday Hill. Mom was busy raising kids, as well as goats and chickens, while Dad drove truck for Ohio Gas Company.
Dad had visited Idaho in his bachelor days and they spent their honeymoon at Jackson Hole, Wyo. Being a fan of the wide open west, Dad convinced Mom (who was pregnant with a third child) to pack up the boys and move to Pierce, Idaho. Daughter, Laura, was born in August, 1960.
Dad worked on a Forest Service crew and Mom tried her best to get over the culture shock of moving from a large city to a small town in the north Idaho woods. A job opportunity at IdaPine mills came up in 1962, so the Bowmans packed up and moved to Grangeville. Son, Mark, was born in November, 1962.
Dad and Mom lived in the same house on E Street in Grangeville for 50 years. Mom kept a huge garden, canned everything and always put a healthy, delicious meal on the table. She also grew fruit trees and had a gorgeous flower garden each year.
She also enjoyed community service and was den mother for the Boy Scouts, a Sunday school teacher, and assisted at the voting polls during election years. She really had a ball collecting for the census in 1970, and had a huge route in many small communities surrounding Grangeville.
Mom loved sports (from her Ohio Buckeyes days) and encouraged her children to be athletic, as well as educated. She attended all of their music concerts and sports events.
She did the crossword puzzle every day for as long as we can remember (in red ink). She could whip anyone at Scrabble, and was fond of a good round of gin rummy cards with Dad and her friends and family. She was a wonderful artist and painted many watercolor paintings and colored pencil drawings.
Mom was a giver and she gave to family and friends generously, especially her time helping out by babysitting young ones, and assisting wherever needed.
We will miss this dear, special lady (and yes, she was a true lady). And we will always love you, Mom!
Doris was preceded in death by her father and mother, and her brother, Richard. Surviving is her devoted husband, Glenn at Meadowlark homes; Shawn and Kathy Bowman of Asotin, Wash., Paul Bowman, Laura and Randy Smith of Grangeville, and Mark and Anna Bowman of Puyallup, Wash.; nine grandchildren; and 14 great-grandchildren.
Cremation has taken place. A celebration of life was held for Doris on March 12, at Oscar's in Grangeville. Arrangements were under the direction of Blackmer Funeral Home, Grangeville. Send condolences to the family to Blackmerfuneralhome.com.
Many, many thanks to all the doctors, nurses, caregivers and EMTs who gave Mom such special care and attention during the last few months of her life.
Special thanks to Diane Walker, helpers and residents of Meadowlark homes for their love, care and friendship to both Mom and Dad.