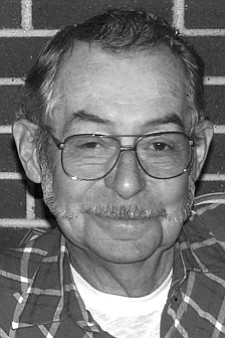 Floyd Idaho Litchfield
Grangeville, Idaho
unknown - March 9, 2016

Floyd Idaho Litchfield, 80, passed away March 9, 2016. He was born in Grangeville, Idaho, to Luella and Idaho C. Litchfield in 1935. The family lived in Elk City for many years, then in Grangeville.
Floyd proudly served in the Navy aboard the USS Ticonderoga in the Vietnam War. After discharge, Floyd worked as a log truck driver and loader operator for logging companies in Riggins, Elk City, White Bird, Grangeville and Burns, Ore.
He was married to the love of his life, Betty M. Bennett (Farris) who preceded him in death.
The family and their children enjoyed hunting, camping, fishing and snowmobiling.
Floyd also enjoyed recreational mining in Florence and repairing anything with moving parts. Floyd built a reproduction "horseless carriage" that he and Betty drove in several parades.
In lieu of services or flowers, a donation to the Grangeville Senior Center would be appreciated. Floyd and Betty enjoyed many meals there in their later years.