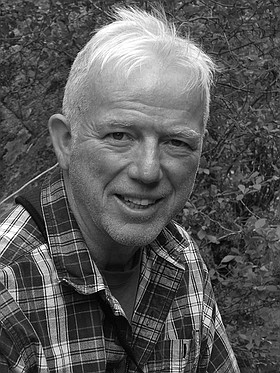 Dewey LeRoy Haeder
Grangeville, Idaho
September 27, 1940 - April 28, 2016

Dewey LeRoy Haeder, 75, died April 28, 2016, of the effects of Lewy Body Disease. When he first received the diagnosis of this terrible disease, he said, "Well, I've been luckier than most people. I've never been ill in my life, and I've done nearly everything I ever wanted to do, so if I have to have this now, my life has still been very good." Throughout his illness and progressive inability to communicate or do the things he loved doing, he never complained and was never irritable. He remained loving to all of us to the end, and it was a joy and a privilege to care for him when he needed us.
Dewey was born on Sept. 27, 1940, to Anna Steers Haeder and Otto Haeder in Aberdeen, S.D., the second of four sons. His early childhood was spent on his family's dairy farm near Wolsey, S.D., milking cows, driving a tractor, roaming the plains to hunt rabbits and birds and honing his skills as an outdoorsman.
After starting college at South Dakota State University in Brookings in 1958, Dewey transferred to Utah State University at Logan to earn his degree in Forestry. A summer job for the Forest Service at Red River Ranger Station fostered his lifetime love of the Red River Valley and the Pacific Northwest.
He married Teresa Purvance, his college sweetheart, in 1963. They had three children together, a daughter, Elizabeth Anne, and two sons, Thomas Dewey and Jon Christopher.
Dewey's quest for a career in the mountains started with the U.S. Forest Service on the National Grasslands in Lemmon, S.D., and continued with transfers to Raven Ranger Station at Libby, Mont., Trout Creek, Mont., Bonners Ferry; St. Maries and finally, Grangeville. He considered the success of the forest plantations, whose planting he had supervised, an important part of his legacy and took great pride in them.
He was a gifted writer and eventually took early retirement from the Forest Service to write full time. He was a stringer for Outdoor Life Magazine and was published in many outdoor and travel magazines including Bowhunter, Field & Stream, Gray's Sporting Journal, Trailer Life, Travel and High Country News. He wrote a popular weekly column called "Notes from the Mountain" in the Idaho County Free Press for several years.
Later in life, he found love again and married Dawn (Kennedy) Fales. They shared many interests and enjoyed time outdoors camping, backpacking and hiking with their pets, grandchildren and friends.
In retirement, he was also able to explore many of his other interests and talents. For several years he was self-employed as the Prairie Handyman and delighted in solving all kinds of building and carpentry problems. He often "forgot" to bill elderly customers who needed help with maintenance and repairs.
His favorite retirement "career" was as a G.E.D. teacher for Lewis-Clark State College in Grangeville and Kamiah and as a math teacher at Robert Janss prison high school. He was an excellent teacher, and his students loved him almost as much as he loved them.
People who knew Dewey describe him variously as "such a character," "a joyful, happy person with a zest for life," "a practical joker," "a beautiful singer," "a gentle warrior," "a hard worker," "a loving person," "a grammar Nazi," "an intellectual"… and they are all correct. Dewey was a modern-day Renaissance man who balanced hard work with hard play.
Dewey loved singing and was active in local musical theater productions, taking the lead role in several. He enjoyed bow hunting and archery and helped develop the Camas Prairie Bowmen's shooting range. When he decided that he no longer wanted to kill anything, he switched to canning fruit and was as proud of his jars in the pantry as he had been of meat in the freezer. He was well-read and well-spoken and stayed interested in current events and politics about which he had definite opinions. He promoted environmental health and public education. He was never ashamed of showing his emotions and cried easily when something touched his heart. He moved quickly and gracefully, and if he stopped moving, he went to sleep — even if he was driving! He was a published photographer and taught photography classes. He loved to bike, run and golf. An inveterate outdoorsman, he instilled a love of nature in his children and grandchildren by taking them hiking and camping and teaching them how to see what they looked at.
Dewey never met a stranger, and he did quiet kindnesses all the time. He would hand a bus ticket to the kid he'd never seen before at the bus depot who didn't have money to get home, send the fee for a youngster to go to camp, pay someone's winter heat bill and in other ways, help individuals regularly and anonymously with no need for recognition. He never said unkind things about anyone but certain politicians, and didn't criticize people unless they used bad grammar, which he would "helpfully" correct.
He was preceded in death by his parents and his brother, Richard. He is survived by his wife, Dawn, at their home in Grangeville; daughter, Elizabeth Marek (Todd); and sons, Tom (Kati) and Chris; and stepchildren, Daren Fales (Kim); Melanie Fales (Brett Martin); Cinda Bodell (Jeffery) and Jason Fales; brothers, John (Linda) and Jim (Anita); 10 grandchildren and many nieces and nephews.
A memorial service is planned for May 21, at 1 p.m. at the Grangeville Country Club. In lieu of flowers, the family suggests memorial donations to Syringa Hospital Hospice, 607 West Main St., Grangeville, ID 83530, as they were extraordinary in their love and care for Dewey.
Blackmer Funeral Home in Grangeville is in charge of arrangements. Send condolences to the family to Blackmerfuneralhome.com.