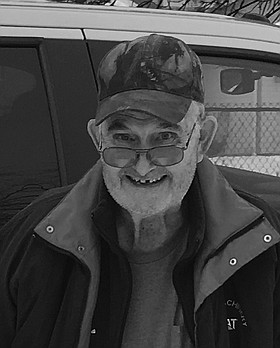 James Richard Brawner
Grangeville, Idaho
December 31, 1931 - April 29, 2016

James Richard Brawner, 84, passed away peacefully on April 29, 2016, from natural causes. James was born to Ethridge and Garuetta Brawner on Dec. 31, 1931, in Piggot, Ark., where he grew up farming, picking cotton and playing football. He graduated from Piggot High School in 1951 before enlisting with the United States Air Force in 1952. During the Korean War he served as a military policeman in posts around the world including Guam and England. He was honorably discharged in 1956. He then went to college where he pursued a degree in forestry.
James moved out west to Kooskia, Idaho, in 1965 where he worked for the United States Forrest Service. He worked and lived at the historic Fenn Ranger Station for many years. He retired from the Selway Ranger District after 26 years in 1991. He was an avid outdoorsman and loved hunting and fishing. He was a private pilot, loved aviation and building model airplanes. James was never married and had no children. He leaves behind many longtime friends, both old and young, who were part of his family. He will be deeply missed by those close to him.
May God grant you blue skies aloft,
With winds of calm by land,
As you play on the outskirts of Heaven,
On the fragile wings of man.