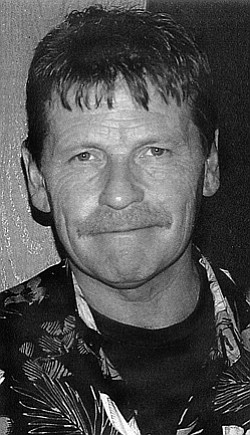 Kenneth Lee Maynard
Grangeville, Idaho
March 24, 1959 - April 11, 2016

Kenneth Lee Maynard, 57, of Grangeville, Idaho, passed away April 11, 2016, at St. Josph Regional Medical Center surrounded by his loved ones.
Kenny was born March 24, 1959, in Council, Idaho, to the late Jeanette (Penny) Lee Thomas and Donald Maynard. Kenny attended school in Riggins, Idaho, where he graduated from Salmon River High School in 1977.
Kenny had many different jobs after high school but soon found a passion for carpentry and finish work which he made a career of on the Salmon River.
Kenny is survived by his girlfriend, Barbara Adkison; three children, Brandy, Kelsey and Erin Kay; two stepchildren, Adrianne and Eric; eight grandchildren, Hailey, Damon and Ethan, Braxton and Ava, Remi, Xane and Kai; his brothers, Mike, Larry, Pat and Tommy.
The family would like to thank the hospice staff at St. Joseph Regional Medical Center in making his last day peaceful and providing the care and love he deserved.
A memorial service will be held on May 21 at 11 a.m. at Hoot's in the banquet room with a potluck following.
A memorial fund has been established with Potlatch Community Credit Union under Kenny Maynard Donations if anyone would like to make donations in honor of Kenny.