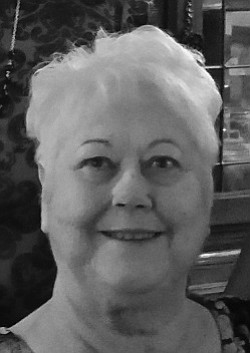 Myrtle Anna Darnell
Grangeville, Idaho
August 18, 1937 - April 28, 2016
Myrtle Anna Darnell, 78, passed away in Lewiston, Idaho, on Thursday, April 28, 2016. She was born Aug. 18, 1937, to Willie O. Holman and Mary R. Sutton in Glendale, Ariz. She was the oldest of four sisters and lived for a short time in Missouri, then moved to Blythe, Calif. After high school she married James Kane, having a daughter, Esther. They later divorced.
Myrtle trained as an electrical technician going to work for Hughes Aircraft. She met and married Omer E. Darnell and was married in Las Vegas in 1959 making their home in Pomona, Calif. They had one son, Michael. Myrtle continued working in electronics going to work for Lockheed and General Dynamics. Her duties led her to working on projects for NASA and her control system was used on the moon rover.
Myrtle and family moved to Woodburn, Ore., where she went to work for Oregon State University in nutrition/self-help extension programs. She also, during this time, became interested in computers and family history. She used her skills to amass volumes of history on her family and help others locate information.
After retiring, Gene and Myrtle moved to Vale, Ore., where she continued working with family history. After Gene was diagnosed with cancer they moved to Grangeville to be closer to their daughter, Esther Owen. Gene passed in February of 2005. Myrtle continued working in the Family History Center and helping friends and loved ones research their records. She and her best friend, Lucille Taylor, spent many hours teaching others about this research.
Preceding her in death were Gene, her husband; and her parents, two younger sisters, three brothers and one niece.
Surviving are her sister, Ruby/Manuel of Hemet, Calif.; daughter, Esther/Don Owen of Grangeville; four grandchildren, Shaughn, Mandy, Catie and Jake; four great-grandchildren, George, Brandon, Victoria and Rusty; as well as many cousins, nieces and nephews.
Services for Myrtle will be Saturday, May 7, at the Grangeville LDS ward building with a viewing starting at 10 a.m., funeral at 11 a.m. in the chapel. Interment will be at Prairie View Cemetery.
Blackmer Funeral Home is in charge of services.