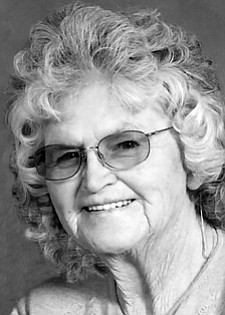 Ima Faye Kurts
Boise, Idaho
August 26, 1932 - May 3, 2016
Early on the morning of May 3, 2016, Ima Faye Kurts, 83, passed away after a battle with Alzheimer's disease while being attended by familiar staff members at the Heritage Assisted Living facility in Boise, Idaho.
Ima Oliver was born in the town of DeKalb in Bowie County, Texas, on Aug. 26, 1932. She was the daughter of Charlie Brown Oliver and Eula May McMillan Oliver.
Even as a girl, Ima had a resilient strength that encouraged her to make the most of what she had. In summertime she picked cotton and did odd jobs to help her family, and she always kept a loving and protective eye upon her younger siblings.
When she was 12, Ima moved to Amarillo, Texas, to live with Earlene and General Hughes, two cherished friends who became like a second family to her.
In 1957, Ima met Jesse Kurts and the two were married on May 21 of that year in Dumas, Texas. Later, the couple moved to Kamiah, Idaho, where Jess worked in the logging trade and the couple began raising their five children.
It was in Kamiah that Ima and Jess met Leo and Helen Baldwin, friends who remained dear to them for more than 50 years. The four often traveled together, went hunting and camping, and took their growing families for picnics along the Clearwater River.
Ima was a Christian who devoutly loved the Lord, and she and Jess were active members of the Kamiah Pentecostal Church of God. Ima enjoyed working in the nursery with the babies and small children, and also served as the church bookkeeper for a time.
In 1975, Jess took a job that moved the family to Caldwell, Idaho. They remained there for 20 years until Jess retired in 1995, when the couple returned to Kamiah.
Ima enjoyed gardening — both vegetables and flowers — and especially loved peonies and roses. She canned, crafted, quilted and sewed, and possessed a rare ability to discover the one amazing bargain in every garage sale.
Ima loved her family deeply, and few things gave her more pleasure than seeing her grandkids or getting everyone together for a cookout. The family spent many happy summer evenings relaxing in the backyard, chatting over endless cups of coffee while the kids played under the stars.
Ima is survived by her beloved husband, Jess; her five children, Stan, Linda, Dan, Doug and Don; her seven grandchildren; her 10 great-grandchildren; and by her sisters, Dorothy and Irene.
A memorial service will be held on Saturday, May 7, at 2 p.m. at the Winona Cemetery in Kamiah, Idaho.