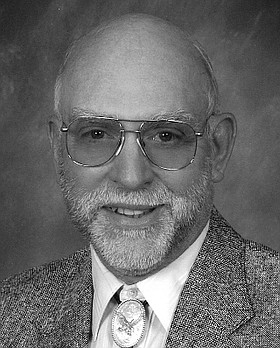 Kenneth Wayne Johnson
Kamiah, Idaho
unknown - May 3, 2016

Kenneth Wayne Johnson, 78, of Kamiah, Idaho, died suddenly Tuesday, May 3, 2016, of an apparent heart attack in Woodland, Idaho, near the family ranch. Wayne, as he was called by the family, was born in Kamiah at Mrs. Groves Maternity Hospital in January of 1938. The family ranched and farmed in Woodland near Kamiah. Wayne attended grade school in Woodland and graduated from Kamiah High School in 1956.
In August of 1958, Wayne married the love of his life, Lorene Faye Bacon at the Woodland Friends Church. Lorene was Wayne's childhood sweetheart and also grew up in Woodland.
In 1962 the young family moved to Red River near Elk City where Wayne fell trees for Harley Hammond Logging. The family has many fond memories of living on the Red River meadow and participating in school and community events, 4H and scouting. Many summer weekends were spent camping and hiking throughout the Elk City area.
In 1973, after the death of Wayne's father, Ralph, the family moved back to the Kamiah area. Wayne worked as a logger for his entire life, working for a number of logging companies after Harley Hammond including Burl Lange of Wieppe, Dabco Logging of Kamiah, CFI of Kooskia, Prairie Land and Timber of Grangeville, and Carson Helicopter Logging. Wayne was widely respected for his work ethic and skill in falling trees. It seemed only fitting that less than an hour before his death, Wayne fell some "tricky" potential hazard trees near his cousin's home.
Wayne loved not only working in the outdoors, but playing in the outdoors. He enjoyed hunting and fishing and was never more content than when fishing on the North Fork of the Clearwater. Many trips were taken into the backcountry lakes with his son, Jerry, and the pack llamas.
Wayne was a cherished and beloved member of the Kamiah Bible Church and served as a deacon for many years. Wayne's ability to fix things was in great demand around the church, and he enjoyed serving his Lord and Savior, Jesus Christ. Wayne also served as an usher-greeter at the Gila Mountain United Methodist Church in Yuma, Ariz., where he and Lorene attended during the winter.
Wayne was preceded in death by a sister, Marlene; his parents, Ralph Johnson and Velma (Henderson) Johnson; and grandson, Cody Johnson. In addition to his wife, Lorene, Wayne is survived by his children, Jerry (and Sandy) of Kamiah; Cheryl Schippers (and Harry) of Great Falls, Mont.; Jim (and Lori) of Kamiah; and Terry (and Tammy) of Fernwood, Idaho; 12 grandchildren and 15 great-grandchildren; brother, Dennis (Darla) Johnson of Kamiah; and sister, Sharon (Gene) Abell of Lewiston.
Wayne was very active in the lives of his family, always eager to help in any situation and is sorely missed.
A memorial service was held at the Kamiah Bible Church on Saturday, May 7. Memorial donations can be made to the Kamiah Bible Church and the Gideons International.