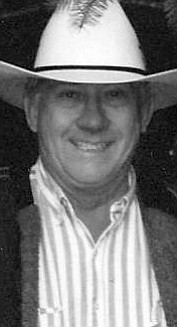 Thomas M. Olsen
Clearwater, Idaho
August 19, 1925 - May 7, 2016

Thomas M. Olsen, 90, of Clearwater, Idaho, died May 7, 2016. He was born Aug. 19, 1925, in Dickinson, N.D., the son of Georgia and Carl Olsen. His folks owned the Peaceful Valley Ranch at Medora, N.D. When Tom was old enough to start school they would move to Bismarck in the winter and back to the ranch in summer. In 1936 they sold "Peaceful Valley" to the government. They moved to Caldwell, Idaho, for two years and then to Portland, Ore., until 1940. They then moved back to Medora and bought a ranch north of Medora. Tom went to school in Bismarck and graduated in 1943. In the Spring of 1944 he went into the Navy and served with the CB's in the Pacific until April of 1946. In 1949 he married Pearl Trotter and had three sons: Tim, Ted and Ken. They divorced in 1963. In 1964 he married Lucille Brandon and had a daughter, Tomi. They divorced in 1969. In 1970 he married Renee and they had two children, Carl and Tanya.
Tom lived a full life enjoying his ranches, horses, rodeos, children and 12 grandchildren.
He was preceded in death by his parents, Georgia and Carl Olsen, and a son, Ken Olsen.
A graveside service with military honors will be held at 11 a.m. Thursday at Clearwater Cemetery. A celebration and potluck dinner will follow at the IOOF Hall in Clearwater.
Arrangements have been entrusted to Trenary Funeral Home in Kooskia.