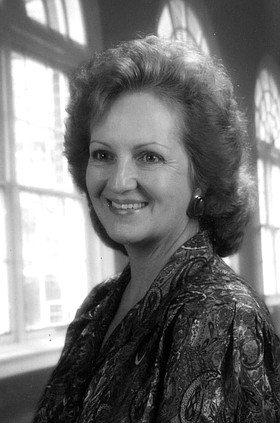 Ona Lindsey
July 22, 1937 - November 10, 2016
Ona Lindsey passed away peacefully, surrounded by family, Thursday, Nov. 10, 2016, in her home in Helena, Mont. She was 79 years old.
Ona was born to Louise and Ivan Francis on July 22, 1937, in Yerington Nev. As a young child, Ona and her younger brother, Gary, grew up on small ranches in Nevada, where she helped raise a variety of animals and enjoyed and shared her father's love for gardening, growing crops, and caring for livestock.
Her family moved to White Bird, Idaho in 1951, where her stepfather, Evan Baber, was employed by the local sawmill. She was attending Grangeville High School when the love of her life, Gerald Lindsey of White Bird, asked her to be his wife. They were married in Council, Idaho, on Feb. 7, 1952, and moved to California for a few months when Gerald was enlisted in the military and deployed to Germany for service.
Gerald wanted Ona with him and soon requested that she accompany him in this foreign country. Her stepmother helped Ona make all the arrangements for travel. She traveled by train from Reno to New York State, where she boarded the Queen Mary as a young woman of 16 years. She deboarded in France, where she had to make her way to Germany by train.
Gerald met Ona at the train depot, Gerald in his army uniform and Ona in dress, hat and heels. It was a once in a lifetime experience, and she was so thankful that a few good and nice strangers recognized her youth and looked out for her well-being throughout this journey. It was one she always cherished. She loved her stay of 13 months in Germany, where their firstborn daughter Loraine was born. They traveled back to the United States in the Spring of '55 on a military ship. It was another once in a life time experience, traveling with a baby and unknowingly expecting another child.
They traveled back across the states in a light blue Chevy Coupe to White Bird. This is where they settled down and called "home." Gerald and Ona were married for 64 years and raised five children in that little town: Loraine, Shannon, Alana, Rene and Marianne. Feeling the desire to be closer to family, they moved to Helena in 2005. Wherever she was living or visiting, she loved to research and learn about the history and people of the area.
Ona was known for her warm and gracious ways, modestly helping many people along the way. She had empathy and love for people. She loved photos … just loved them. What few pictures she could find as a child, she would sit and study for hours. They were an important part of her life. She strived to remain positive and see the "good" in people, always looking for a way to help them out in any little way. She was a person of detail and perfection and that made it hard to get everything done "just so."
She is noted for her "great cooking" and famous pies. A big garden and canning was always on the summer's agenda living in White Bird. She knew how to make a house a home, and make her family happy. Humor and quick-wittedness was one of her fun attributes, she loved a good laugh and felt it was the "best medicine."
Books and magazines were a big part of her life's interests. She loved learning and entertainment, from Broadway to movies, to sports and field. She never missed the World Series or an Olympic season. She was interested in the event, the player, the place and the audience. She was very observant!
She loved beauty and design, music and dance, flowers and plants. She was "thirsty for color" and "made beautiful with what she had." Two very important things in her life were to "worship God and to be a good person." This moved her to study the Bible and learn more about her Creator. She studied the Bible with Jehovah's Witnesses and was baptized in 1969.
Ona is survived by her husband, Gerald Lindsey; four daughters: Loraine Robinett and husband, Jerry, of Helena; Alana Atchison and husband, Russ, of Rathdrum, Idaho; Rene Lindsey of Washington, W.V.; and Marianne Lindsey of White Bird; one son, Shannon Lindsey and wife, Kimberly, of White Bird. Ona was blessed with 12 grandchildren and 19 great-grandchildren.
Her mother, Louise Dempsey (Tiny Grandma); her father, Ivan Francis; and brother, Gary Francis, preceded her in death.
A memorial service will be at 6 p.m. Friday Nov. 18, 2016, at Kingdom Hall Jehovah's Witness, 21 Colonial Drive, Clancy, Mont. A memorial service will be at 3 p.m. Saturday, Nov. 19, 2016, at Hoot's Café & Motel, one mile south of White Bird, U.S. Highway 95, White Bird, Idaho 83554. A graveside service will be attended by immediate family. Please visit www.aswfuneralhome.com to offer a condolence to the family or to share a memory of Ona.