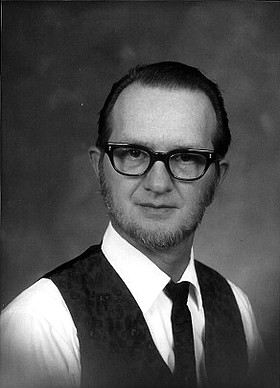 Robert B. Nida
November 2, 1939 - October 2, 2016
Robert B. Nida, a retired maintenance worker and longtime resident of Cottonwood, Idaho, died at the age of 76 on Sunday, Oct. 2, 2016, from natural causes with his two sons at his side.
Bob was born Nov. 2, 1939, in Gilman, Wisc., to Leonard Nida and Bessie Yoder and was raised in Cottonwood. He enlisted in the Air Force, and later married Ruby Haskin Sargent in July 1962 in Grangeville, Idaho, and they were later divorced They had two sons: Bryan and Greg. Bob moved his family to Portland, Ore., where he worked at Barker Furniture as an assembler, returning to live most of his life on the prairie.
Within the last few years he went to his first professional baseball game, a train ride on the Thunder Mountain Railroad, traveled to see the Battle of the Little Bighorn National Park in eastern Montana, Yellowstone Park and the Buffalo Bill Museum. He loved all things western, visiting museums, model trains, antique tractors, fixing small engines, and any type of power tool that was particularly noisy. When working on something mechanical that frustrated him, he would throw a tool to clear his head, which seemed to work like a type of therapy. He loved his children, grandchildren, all his brothers, sisters, nieces, and nephews, and got excited hearing of their accomplishments and successes. He loved his dog, Angie, and the kitten he rescued named Chloe. He was generous to friends and family, treating to dinner, coffee, repairing chain saws, and the like, or just loaning a neighbor the right tool to get the job done.
Survivors include his two sons, Bryan, and Greg both of Boise; daughter-in-law, Missy; grandchildren, Jenna and Cash; brother Russell; and four sisters, Mary Smith of Arkansas; Delma DeChenne and Ida Steele both of Harper, Kan., and Dorothy Walker of Emmett, Idaho.
He was preceded in death by one infant daughter; his father and mother; sister, Patsy Hendrickson; and brothers, Varner and Leonard.
There will be a graveside service on Saturday, Oct. 8, 2016, at 1 p.m. at Cottonwood Cemetery. Arrangements are under the direction of Blackmer Funeral Home in Grangeville. Send condolences to the family to Blackmerfuneralhome.com.