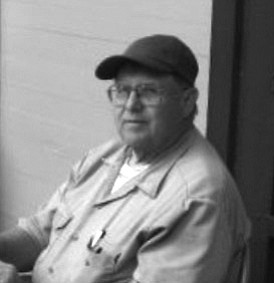 Joseph R. Krzeminski
January 27, 1951 - September 27, 2016
Joseph R. Krzeminski, Jan. 27, 1951 - Sept. 27, 2016. Born to Joseph and Elizabeth Krzeminski in Scranton, Penn., Joe traveled by train at age five to their new home in Fontana, Calif., which was the beginning of his lifelong love for steam engines and locomotives. Joe wandered the foothills of the San Gabriel Mountains exploring and target shooting with his .22. His father, seeing his interest and skill, bought him his first competition rifle at age 14, and Joe won many tournaments after that.
As a child, he said he wanted to be a mad scientist; however, his parents confiscated his chemistry set when he blew up the kitchen table. He was also grounded for a long time after a game of "war" with the other neighborhood boys. They were all chucking rocks and he "had a bad throwing arm," so he built a rocket. It really worked well, Joe said, but his and the other boys' parents were not impressed. The love of steam engines, tractors, heavy equipment, firearms, science and engineering were all instilled early. And then came the real love of his life: airplanes!
In the world of vintage aircraft, Joe was famous for his encyclopedic knowledge, his mechanical and engineering skills, and his formidable personality. After his parents, the central figure in his life was David Tallichet, whom Joe worked for from age 19. A WWII B-17 pilot and owner of Specialty Restaurant Corporation, David was Joe's boss, mentor, flying partner, and friend. Joe became the director of Military Aircraft Restoration Corporation, a division of Specialty Restaurants, and he oversaw the restoration and maintenance of scores of aircraft owned by the company, including the movie Memphis Belle. The two of them flew the B-17 across the North Atlantic to England for the '90s remake of the film "The Memphis Belle." When the Belle is shown moving up and down the runway, that's Joe "driving" it! Joe also ran MARC's fiberglass shop that produced full-scale replicas for museums and the aviation themed restaurants of the Tallichet company.
Joe had an Indiana Jones side, too. He repatriated WWII aircraft found in various locations around the world, the last being the Swamp Ghost, a B-17 downed in Papua New Guinea in 1944. "Everything in New Guinea can kill you," he said, so upon arrival he dove under each wing to inspect the engines. "I figured if I was going to die there, I'd rather it be the first day than to have to be miserable for a few weeks in the camp first." The Swamp Ghost arrived in Long Beach and on to the MARC hangar at Chino Airport, and it now resides at the Pacific Air Museum at Pearl Harbor. (All crew members, incidentally, made it out alive with the help of native New Guineans.)
Joe retired four years ago, moved with his wife, Lyn, to Idaho (her ancestral homeland, he called it). He already knew he would love it here from Lyn's descriptions, photos and tales. And he did. He was proud that she came from two Clearwater pioneer families. As an only child with no living relatives, Joe was amazed and delighted at the large, interconnecting web of Lyn's family. He had found his home at last, and often said to her, "Thank you for bringing me to this beautiful place."
Remaining with the company as a consultant, Joe often traveled to New York where the Memphis Belle is hangered and to other states where the large collection of aircraft resides. He was intensely loyal to the Tallichet family and spent many hours on the phone in Elk City taking care of airplane business. His greatest joy, though, was his machine shop where he loved to tinker and fabricate things for Lyn and the folks in town. He loved swapping stories at the cafes, having a shot or two of Dewar's 12-Year-Old at the VFW once a week, becoming involved with community affairs, and roaming around the mountain trails with Lyn in their side-by-side. He lived a remarkable but lonely life before meeting his wife in Southern California a short 10 years ago, but the last five years of marriage and living in Elk City brought him the greatest happiness and sense of belonging that he had ever felt.
Joe is survived by his wife, Lyn Jaques Krzeminski, and their much-loved dogs, Major, Mika, and Holly; also, by his sisters-in-law, Lori Jaques Sataman, Becky Jaques Webb, Ginny Saumert Jaques; brother-in-law, Jeff Jaques and sister-in-law Hilary. His brother-in-law, Dennis Jaques, preceded him in death last year. Also mourning his loss are his nieces and nephews — Jamie, Jason, April, Adrienne, Andy, Aaron, David, and their spouses and children; plus, many cousins and many friends, old and new.
Reverend Chris Hagenbuch will conduct service at Holy Trinity Episcopal Church, 311 S. Hall Street, Grangeville, on Friday, Oct. 21, 2016, at 3 p.m. There will be a potluck and lots of stories to follow in the church hall.