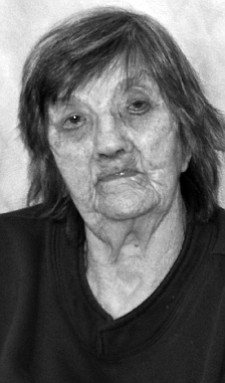 Mildred Marie Baker
November 20, 1925 - October 6, 2016
Mildred Marie Baker died on Oct. 6, 2016, at St. Luke's McCall Medical Center from pneumonia.
Mildred was born on Nov. 20, 1925, in Mangum, Okla., to George H. and Marie Anna (Battilion) Cook. She was raised in Clarkston, Wash., along with her brothers: Pete, George and Orville.
She married Henry C. Baker on June 16, 1951, at Clarkston and became a rancher's wife, raising five boys: Rex, Cris, Monty, Jim and John on the homestead at Cow Creek.
Mildred loved the ranching life, although it was tough at times. She was content and very proud to be able to ride her horses, watch the wildlife, tend her garden, help teach her daughter-in-law to cook on a wood cookstove, teach some of the grandkids to can vegetables and fruits, raise her family, grandchildren, and great-grandchildren.
She was preceded in death by her husband, parents, all of her siblings, and a grandson.
Surviving her are the five boys, Rex (at the family ranch); Cris of Riggins; Monty (Toni) of Grangeville, Idaho; Jim (at the family ranch), and John of MacArthur, Calif.; seven grandkids: Jeremy (Monica) Wright, Clarkston; Donna (Paul) Carbajal, Vancouver, Wash.; Darlene Baker (Daniel) of Riggins; Joe (Kim) Baker, Spotsylvania, Va.; Barbara Baker of Lewiston, Idaho; Kristi (Rick) Lowry of Moscow, Idaho; and Jessie Baker (Nick) of Clarkston; 13 great-grandkids: Chad, Justine, Matthew, Steven, Hunter, McKenzie, Robert, Austin, Rex, Snow, Peyton, Austin and Stetson; and numerous nephews, nieces, and extended families.
At her request Mildred will be cremated and buried on the ranch at Lucile. A celebration of life will be in the spring. You will be missed, Mom, but the stories and memories will live forever in our hearts and minds.