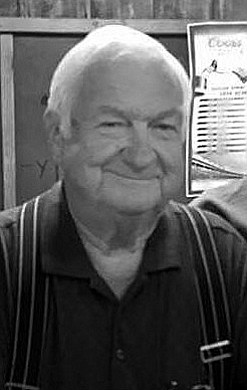 Walter Eugene Lindsey
September 7, 1937 - October 17, 2016
GRANGEVILLE - Walter Eugene Lindsey, 79, died peacefully in his home in Grangeville on the beautiful fall morning of October 17, 2016.
Services will be held at 11 a.m. Saturday, October 22, at the White Bird Cemetery. Services are under the direction of Blackmer Funeral Home, Grangeville.
Walter was born on September 7, 1937, to Thomas Joseph Lindsey and Emily Anna Storr. He lived in Fall Creek then moved to the site of the Fiddle Creek fruit stand in 1942. He moved to White Bird in 1944.
Lindsey attended White Bird and Grangeville Schools to the ninth grade. In his early years he worked for numerous farmers and ranchers on the Salmon River and worked at both sawmills in White Bird as an edger, logger, hooker, and faller.
He worked for the United States Forest Service as a district foreman in Dixie, Elk City, and Red River Districts, where he eventually became a forester.
The year 1969 was a good year for Walt; this is the year he met Margaret Sumner and soon followed a son, Walter O. in 1970. Walter and Margaret later divorced. He was so proud of his son, he beamed with pride whenever he was around. Walter E. and Walter O. grew not only as father and son but as best friends. They completed each other's sentences and laughed while doing it. Many a night of laughter and singing around the family fire pit, lovingly known as "Kawlija." Hunting season was especially important to them, it was the best time of year to spend time together.
Walter was a carpenter on the Dworshak Dam in 1973. He then started work for the Operating Engineers in 1976 as a deck engineer and worked on the railroad bridge and the "go nowhere" Redwolf Bridge, at Clarkston, Wash. He also built and operated the Nu-U Health Spa in Lewiston, Idaho.
He dredged silt behind Lower Granite and Little Goose dams. Eventually, Walter became the Assistant Business Manager for Operating Engineers Local 370, representing Idaho and Eastern Washington helping negotiate the little Davis Bacon labor law and numerous labor agreements.
In 1989, Walter went on to his next endeavor as a realtor where he worked for Tomlinson Black and Caldwell Banker for more than 23 years, specializing in commercial and farm properties.
Walter is survived by his partner in life, Isabel Hilbert, of more than seven years; his son, Walter O. (Danielle) Lindsey; seven brothers and sisters; Tucker (Gay) Lindsey of Lucille, Idaho, Gerald (Ona) Lindsey of Bozeman, Mont., Darrell (Smiley) Lindsey of White Bird, Idaho, Viola (Clarence) McReynolds of White Bird, Josephine (Robert) Parsons of White Bird, Elaine (Ed) Woods of Weiser, Idaho; and numerous nieces and nephews.
He is preceded in death by a sister, Bonnie (Truman) Brumley.
Send condolences to the family to Blackmerfuneralhome.com.