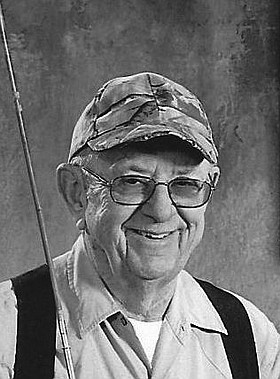 Richard "Dick " James Tucker
Kooskia, Idaho
March 1, 1938 - October 17, 2016

Richard James "Dick" Tucker 78, died on Oct. 17, 2016, at his home on Red Fir Road near Kooskia, Idaho. Dick was born March 1, 1938, in San Jose, Calif., to Francis and Nellie (Peters) Tucker.
Dick met Gayle Breeding and they were married Jan. 24, 1959, in Los Gatos, Calif. They have two children. They lived in California until they chose to join family who lived in Idaho.
They moved to their Tahoe Ridge farm/ranch on Red Fir Road near Kooskia, Idaho in 1978. He loved his farming-ranching life and also spent what time he could hunting and fishing with family and friends. He took joy in watching the next generations develop his same love and interests. Dick was a very loving and caring man, which showed in his involvement as a founding member of Ridge Runner Volunteer Fire Department, Tahoe Quick Response Unit, and was an EMT from 1985 to 2012, board member of Syringa General Hospital and board member of Tahoe Mountain Rest Cemetery.
Dick was preceded in death by his parents, Francis and Nellie (Peters) Tucker.
Dick is survived by his wife, Gayle at their home; daughter, Shari Kelsey (Tim Nelson) of Hayden, Idaho; son, Scott Tucker of Potlatch, Idaho; grandchildren, Holly Anne Baisden of Moyie Springs, Idaho, Ben Tucker of Potlatch, Idaho, Ian Kelsey of Wheaton, Ill., Meghan Winther of Princeton, Idaho, Jordan Way of Rathrum, Idaho, Jadee Tucker of Moscow, Idaho and Kaiden Kelsey of Hayden Lake, Idaho; and 10 great-grandchildren.
As per his request, a private family service was held at Tahoe Mountain Rest Cemetery near Kooskia, Reverend Luann Howard officiated. Arrangements were entrusted to Trenary Funeral Home of Kooskia. Condolences may be sent to the family at trenaryfuneralhome.com.
Memorial donations in Dick's honor may be sent to Tahoe Quick Response Unit, Kooskia, Idaho 83539.