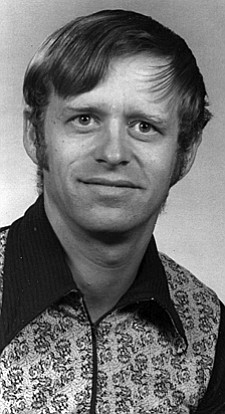 William Douglas Mitchell
Boise, Idaho
October 1, 1496 - October 13, 2016

William Douglas Mitchell was born to Julie and Frank Edwards on Oct. 1, 1946, at St. Alphonsus Hospital in Boise, Idaho. He went home to be with the Lord, at the age of 70, at St Luke's hospital in Boise on Oct. 13, 2016.
Although he had his start and end in Boise, his entire life was spent in the central mountains of Idaho. He was raised in Donnelly, Idaho, and graduated from McCall-Donnelly High School in 1965. He went on to attain 13 years of college education including a bachelor degree from the University of Idaho, a degree in meteorology from Idaho State University, and a degree in biblical studies from the Montana Institute of the Bible in Lewistown, Mont. Early in his life he worked for the U.S. Forest Service as a part of the trail crew as well as the hot shot crew, fighting forest fires. He spent many summers working with his stepfather, Bill Harris, surveying all over the Pacific Northwest, and greatly enjoyed this time. He worked a number of mining claims and found a wide variety of employment opportunities ranging from farming, ranching, and working as a part of the river rafting crews. He used each employment opportunity as a step to understand the areas of life he had not been exposed to before. This made him very diverse and knowledgeable on a wide spectrum of subjects.
Billy made a simple confession of faith in Jesus Christ, as a child, following the Lord in Baptism when he was only 10. He found Christ to be the one steadfast factor in his life. Although he pastored a few years at the Valley Bible Church in Cascade, he found fellowship and great biblical discussions with others across a wide variety of backgrounds. He firmly believed men could be brothers without being identical twins.
Billy was always the adventurer from the time he was little and enjoyed a wide variety of activities. He loved fishing with his Grandpa Charlie, snow and water skiing, swimming, huckleberry picking, riding a unicycle, climbing apple trees, and much more. Billy had a kind soul and an enormous heart and rescued and fed all the stray kitties in his home town of Riggins.
Billy is survived by his mother, Julie Harris of McCall; his brother, Roger Edwards of Donnelly; and three sisters: Dawn Neumann of Toledo, Wash., Alexandra Edwards of Boise, and Margaux Crockett of Donnelly; along with numerous nieces and nephews.
Services will be held Saturday, Oct. 29, 2016, at the Riggins Assembly of God Church at 2 p.m. There will be an opportunity for viewing an hour prior to the service on Saturday, and at 7:30 p.m. on Friday, Oct. 28, at Heikkila Chapel in McCall.