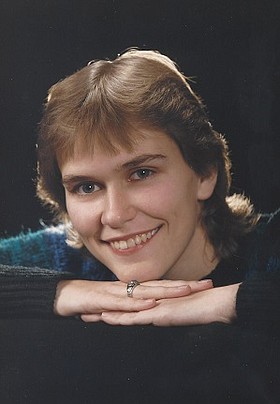 Deanna " "Suzi"" Dickey
Grangeville, Idaho
October 16, 1969 - September 11, 2016

Deanna "Suzi" Dickey, 46 of Grangeville, Idaho, passed away Sunday, Sept. 11, 2016, at her home in Grangeville.
Suzi was born Oct. 16, 1969, at Fort George Meade, Md., to Willie R. and Joyce Brady Dickey. She spent her formative years in the south and always said it was the best time of her life. She moved to Idaho at age 13 when her father retired from the U.S. Marine Corps. She was a shy and quiet girl whom everyone liked. She worked at Cash and Carry Market in Grangeville until her health made it impossible to work.
Her father preceded her in death.
She is survived by her mother, Joyce, at the family home; a sister, Stacy (Glenn) Remacle; nephew, Lane; and three nieces — Samantha, Josie and Callie, all of Cottonwood — that she adored and they adored her. She wasn't able to do physical stuff with them, but she always had time to listen and play games with them.
She was an avid sports fan. Before the muscular dystrophy showed up, she was a star athlete. She was a big part of our lives and we will miss her greatly.
Cremation has taken place. Her ashes will be buried at a later date. Arrangements are under the direction of the Blackmer Funeral Home of Grangeville. Send condolences to the family to Blackmerfuneralhome.com.